World Book Day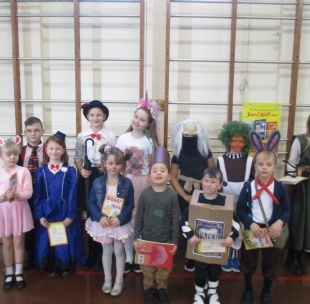 Peckover had a fantastic time celebrating world book day.
We had a fantastic time celebrating World Book Day.
The winners of our poetry competition were announced, we matched the teacher to their favourite book and saw some brilliant costumes in our best dressed competition.
The children had to match the teacher to their favourite book!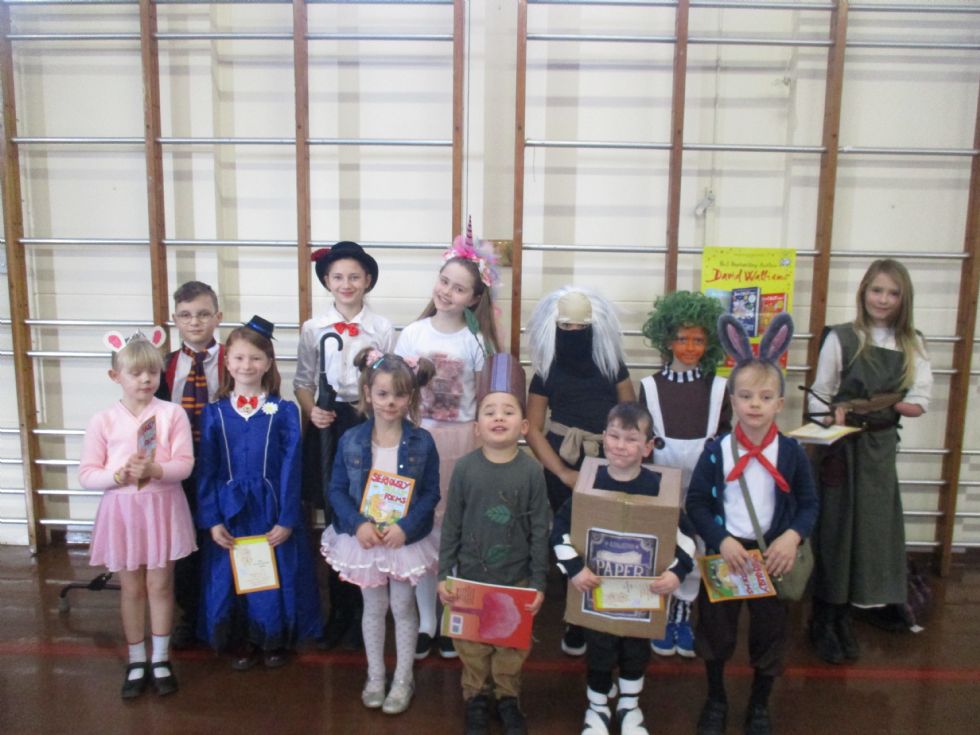 The Costumes were fantstic with the Stick man being the overall winner.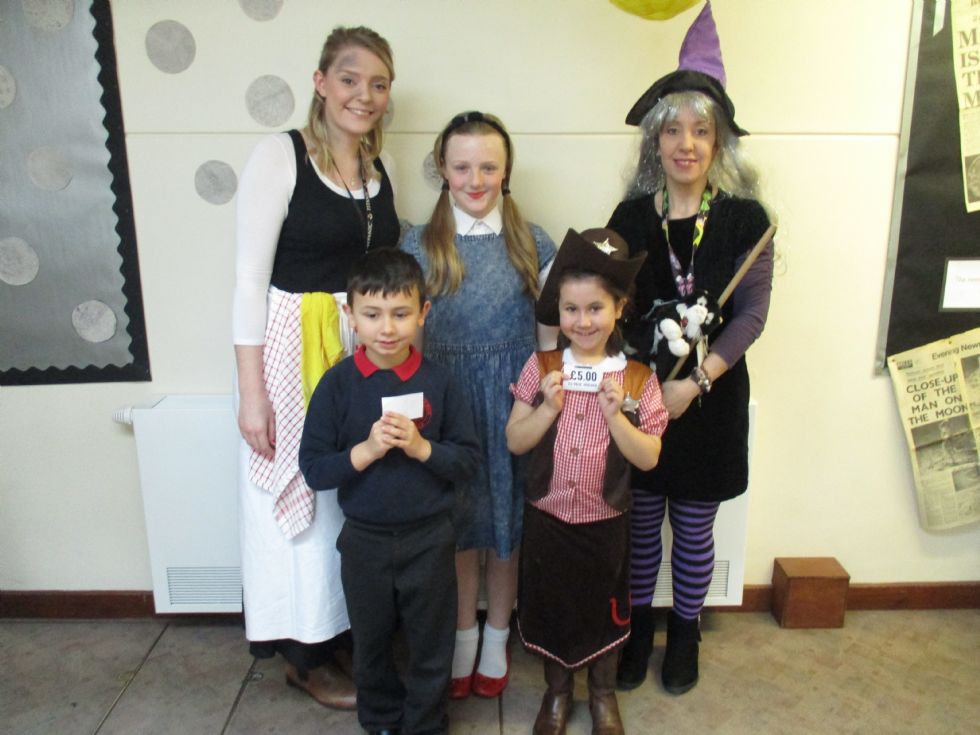 Winners of the poetry competition, all recieving a £5 gift voucher to spend at the Scholastic book fair!
Winning Poems
A Poem about Peckover
Peckover helps me to learn.
Peckover helps me to do new things.
Peckover helps me to do new maths.
Team Peckover
Peckover people are helpful.
Peckover people are amazing.
Peckover people are excellent.
Special days at Peckover mean having fun.
Proud to be Peckover.
Gabby Pereiar Santos
(KS1 Winner)
Why I am proud of Peckover
At 7 O'clock I am up for school but I don't mind because Peckover's cool.
Mr Driver makes us laugh which keeps us happy and smiling in class.
I like maths it's really fun and P.E is great because we get to run.
But art is my favourite it's really cool...
Hip Hip Hooray for Peckover School!
Macie Maplesden
(Lower KS2 Winner)
Peckover Primary means proud!
P is for Perseverance
R is for Respect
O is for Opportunity
U is for United
D is for Do your best.
Our school motto is cool,
That's why Peckover Primary rules.
We are kind and caring I guess that is why we are preparing.
The teachers are always "right"
So that makes us very bright.
Children are friendly,
And mostly look trendy.
Respect is a part of every day at school,
No messing around and acting a fool.
Lunchtime is great,
As we hang out with our best mate.
The classroom display,
Makes you feel your heading the right way.
Many good times ahead,
I look forward to getting out of my bed,
Knowing that Peckover School is always in my head.
We are given so many opportunities,
From singing and dancing or just being me.
The big front gates,
Bring you into a world full of happiness.
Florence Wright (Upper KS2 Winner)
Why I am proud of Peckover
A very long time ago,
When I was very young,
I wore my special uniform,
My school time here at Peckover had begun.
I first met Mrs Palmer,
A short lady, very kind,
I met miss Jimson and Miss Goodale,
Like peas in a pod, always combined.
As I got older I met more people,
Mrs Tombleson started work at Peckover to!
Mrs Norman and her stories,
Mrs Loose and Mrs Constant to.
Now I am much older,
And everyday I still return,
To the place in which I love the most,
Gives me the goals in which I yearn.
Everyday I leave Peckover inspired,
Exhausted and very tired,
But it is the only one place in the whole wide world,
That I am so grateful I was hired.
These are the reasons I'm proud of this place,
And have been for exactly 17 years,
The children, my mum, my second family,
This place Peckover... is ace!
MissTombleson (TA Winner)
Peckover is.....
Sailing on board the famous Titanic in Year 6
In that card game what are you willing to risk?
Peckover is
Boarding the Orient Express in Year 5
On board will you manage to stay alive?
Peckover is
Travelling deep into the rainforest in Year 4
Up in the trees which wild creature there do you most adore?
Peckover is
Entering a world full of tempting chocolate in Year 3
Which tasty bar will your favourite be?
Peckover is
Travelling deep into space in Year 2
Maybe there's aliens in that classroom too!
Peckover is
Percy's park in Year 1
There's not many words to rhyme with one, so let's end this line with shed.
As you walk down the tunnel of branches you'd better watch out for your head!
Peckover is
A polar world in Rainbow 1 and 2
They have so much fun down there too!
Peckover really is the most wonderful place to be.
Spend a day here with us and you'll see!
Mrs Fletcher (Teacher Winner)