Yellow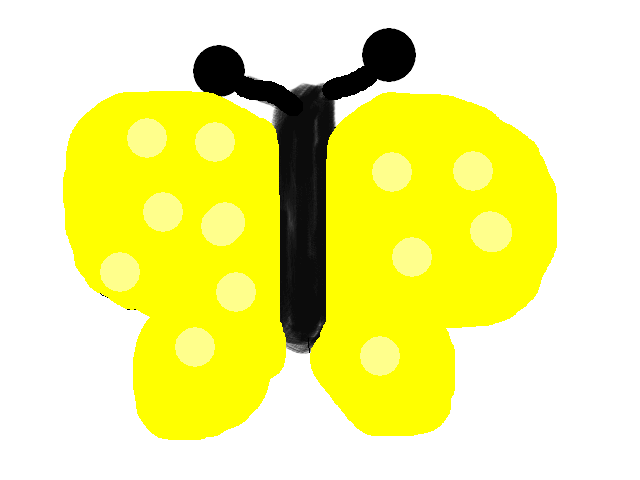 February 2020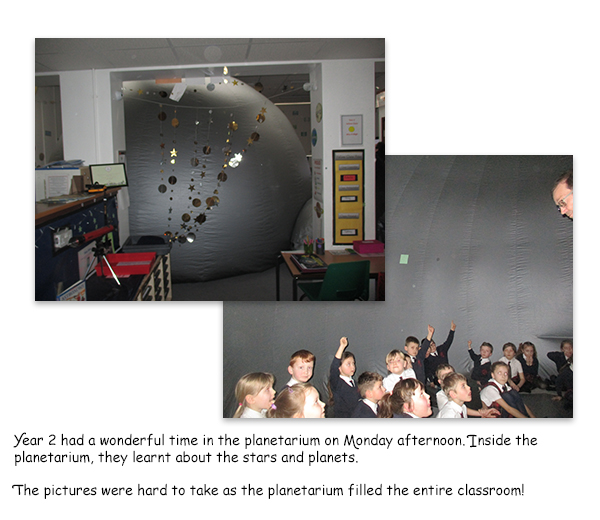 January 2020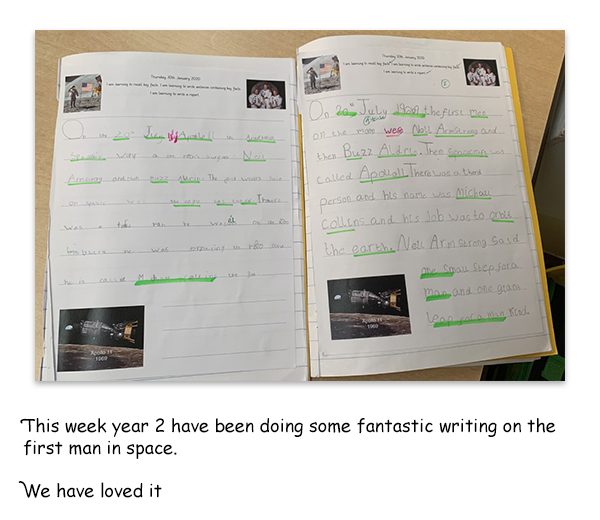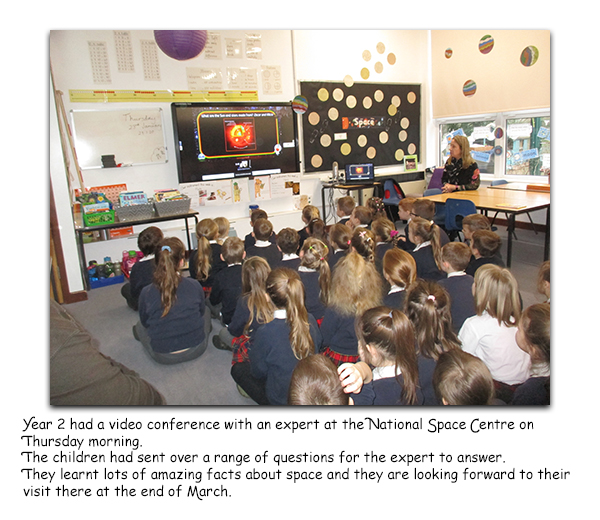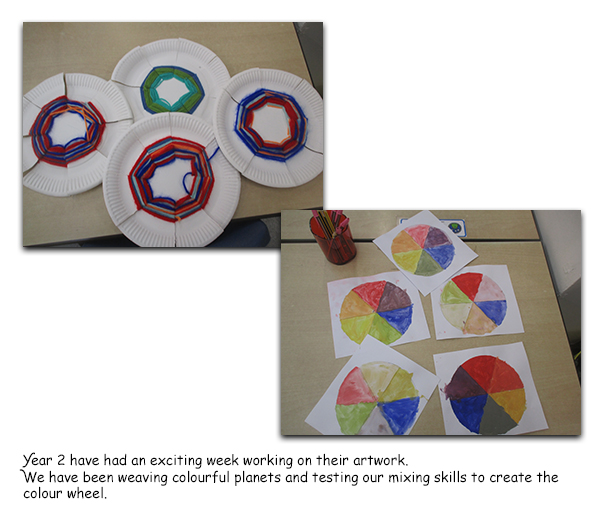 December 2019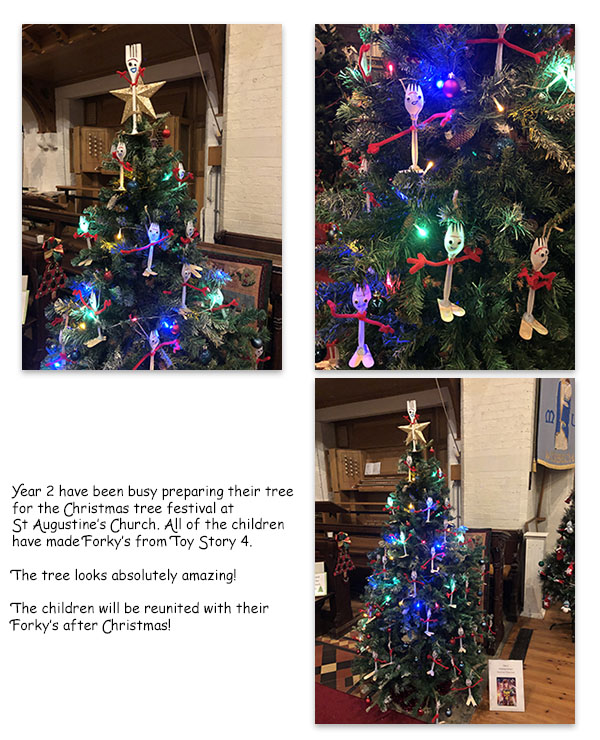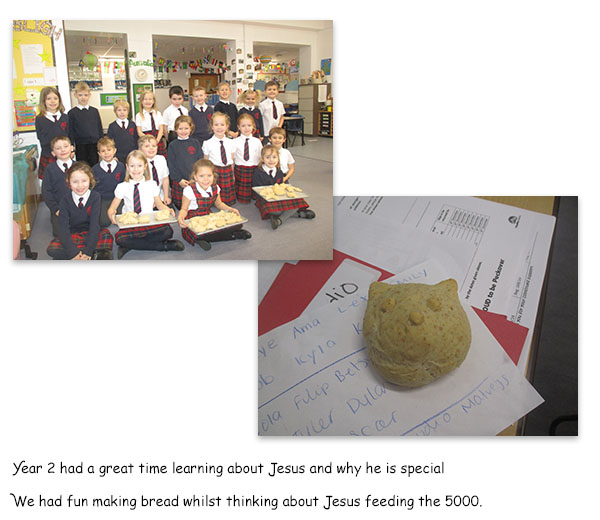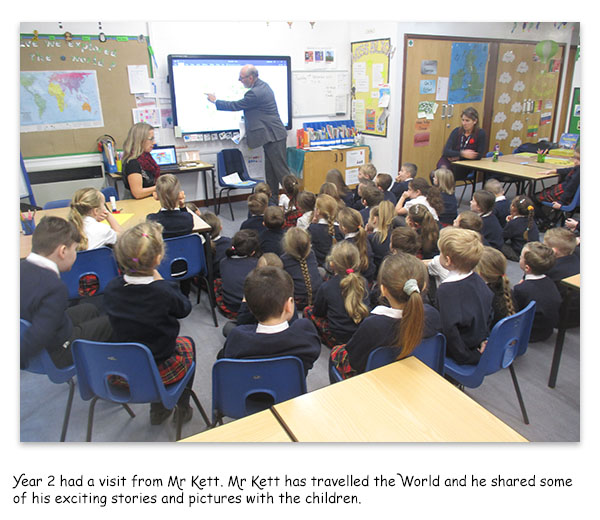 November 2019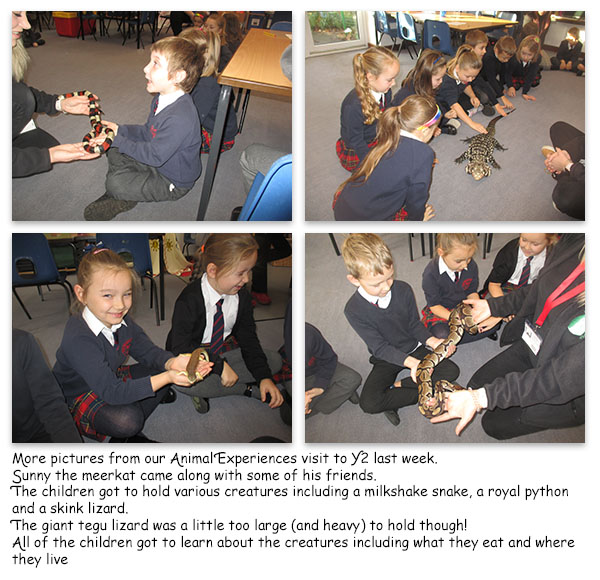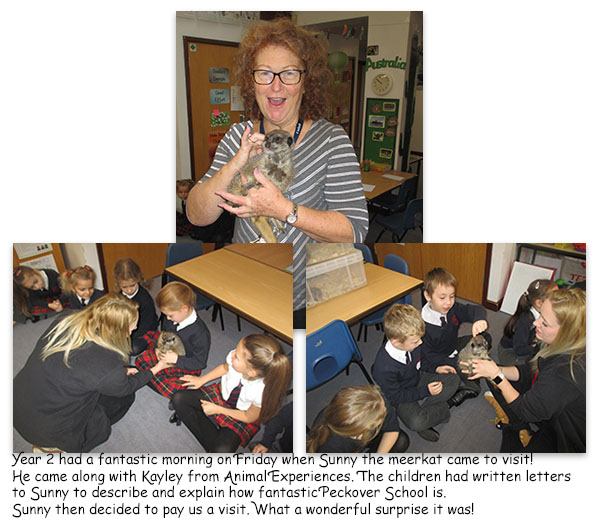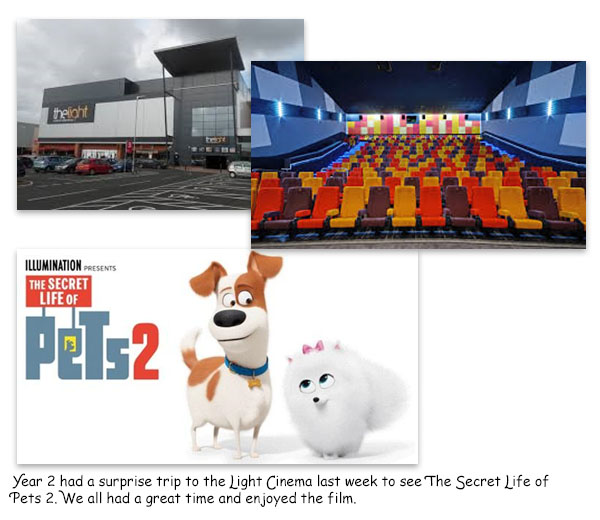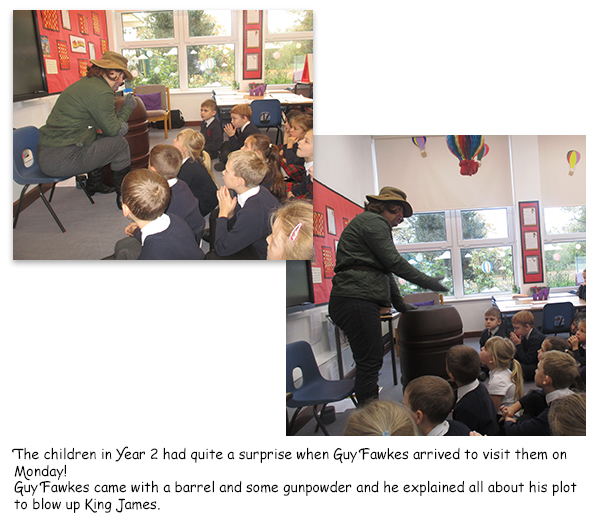 October 2019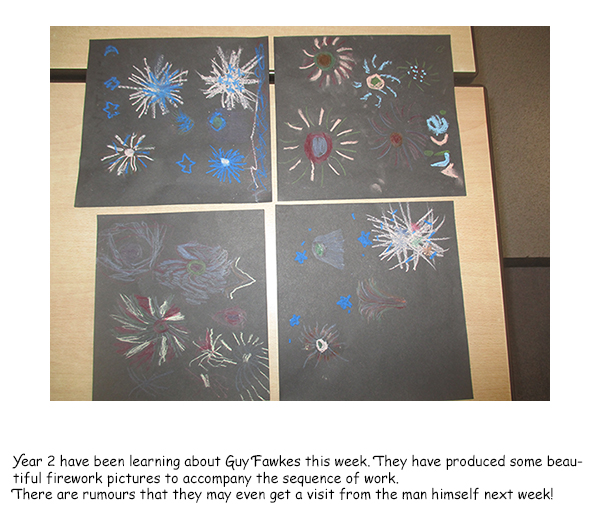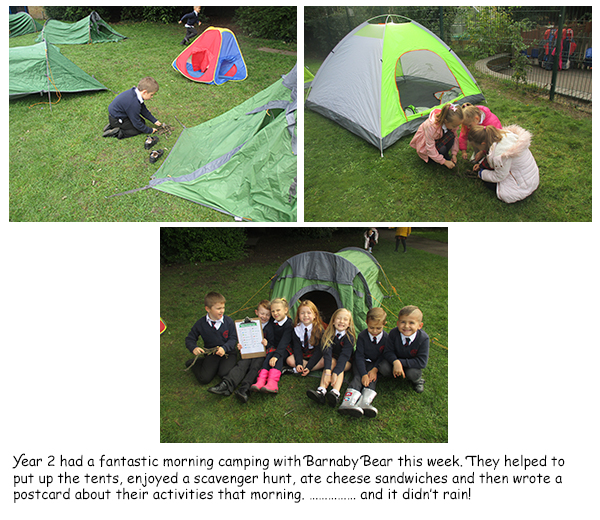 September 2019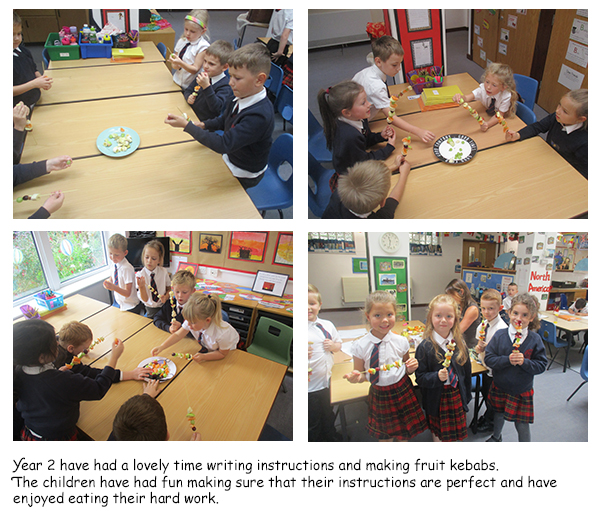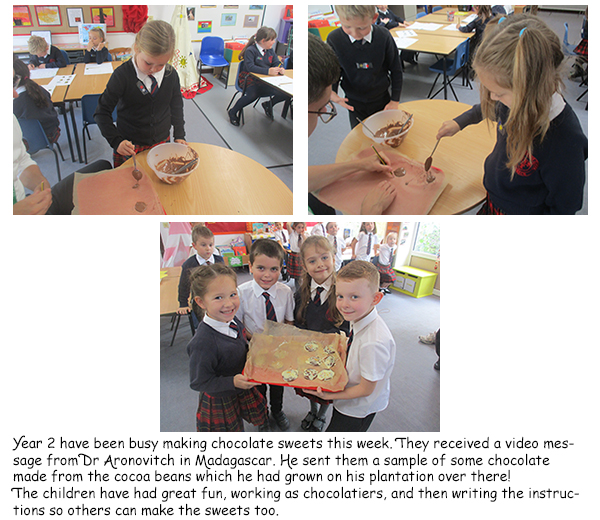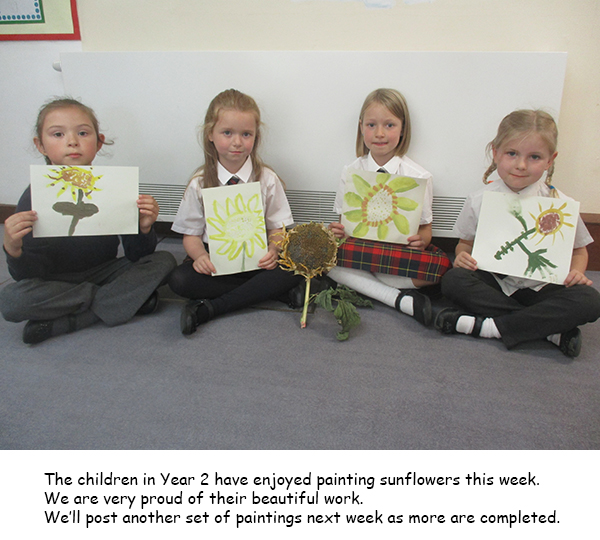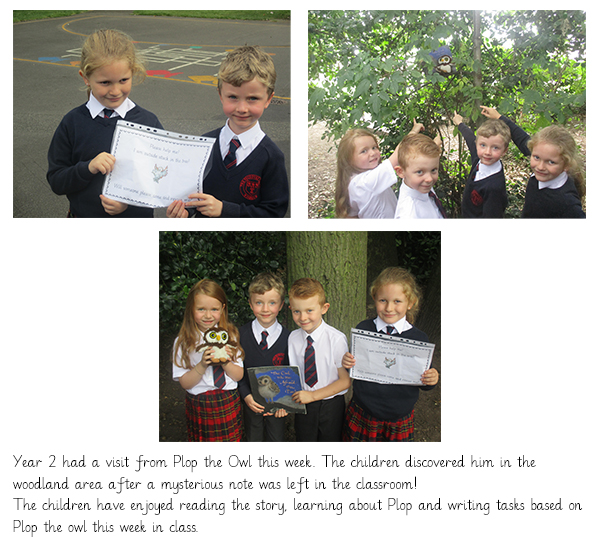 June 2019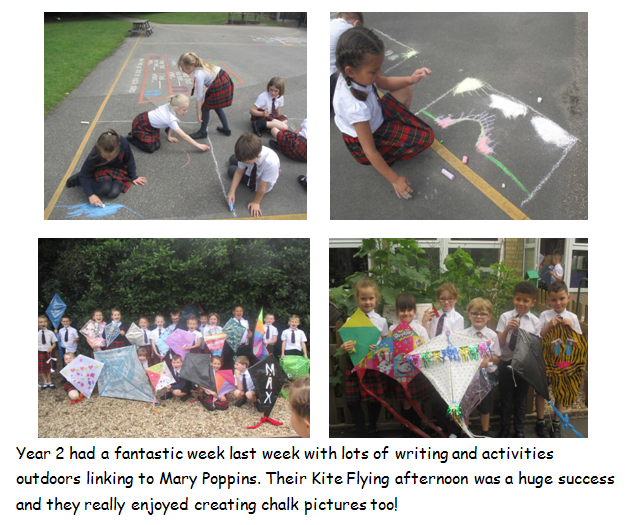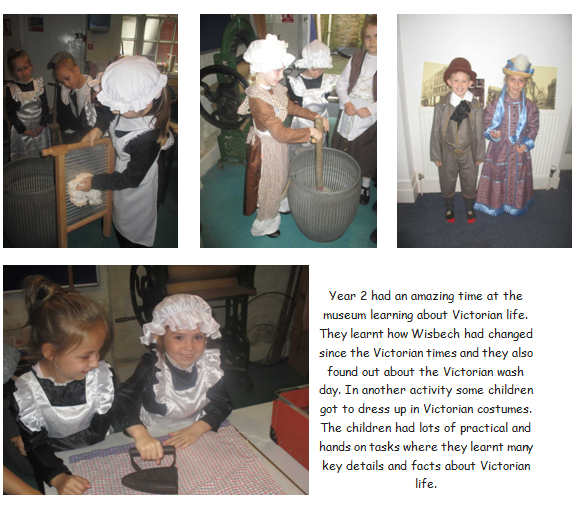 Year 2 had a very special treat on the last day before half term after working hard on their SATs.
Uncle Mick came to perform a Punch and Judy show. It was wonderful out in the sunshine and all of the children got to enjoy to an ice lolly as well!
A big thank you to the kind grandparents who kindly paid for the show.
May 2019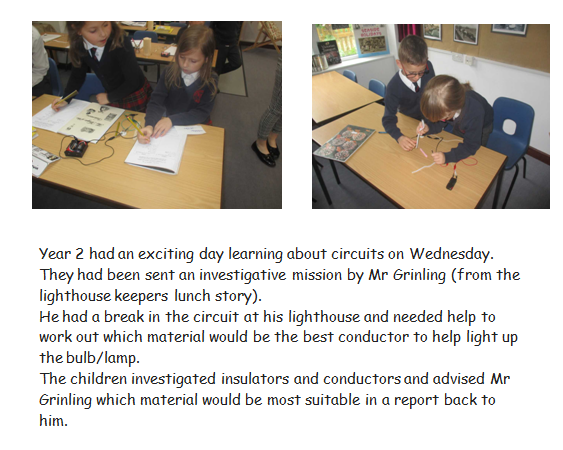 March 2019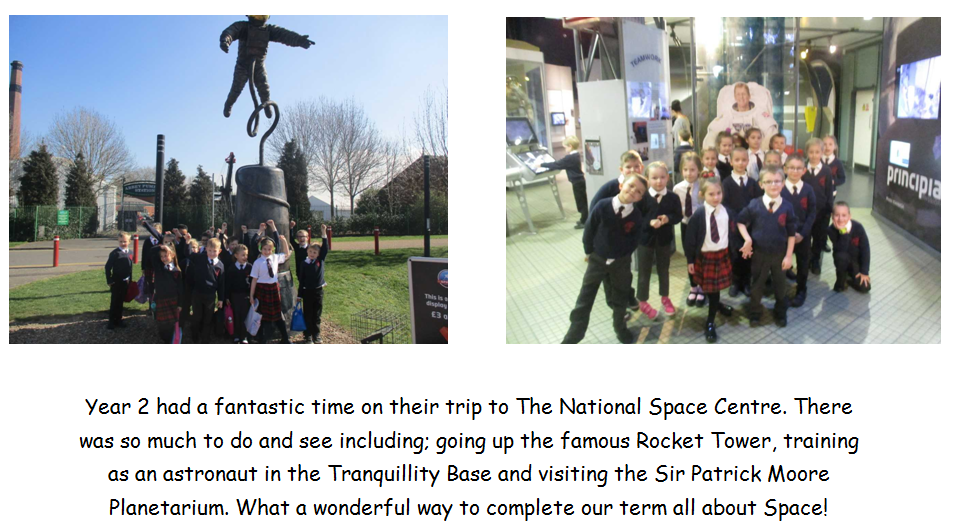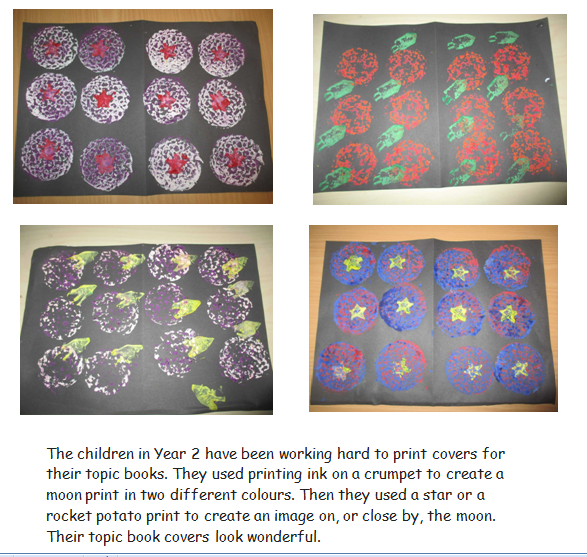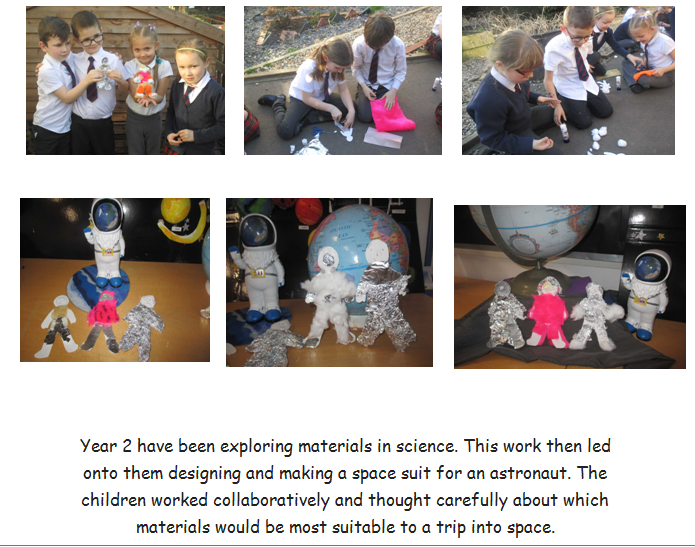 February 2019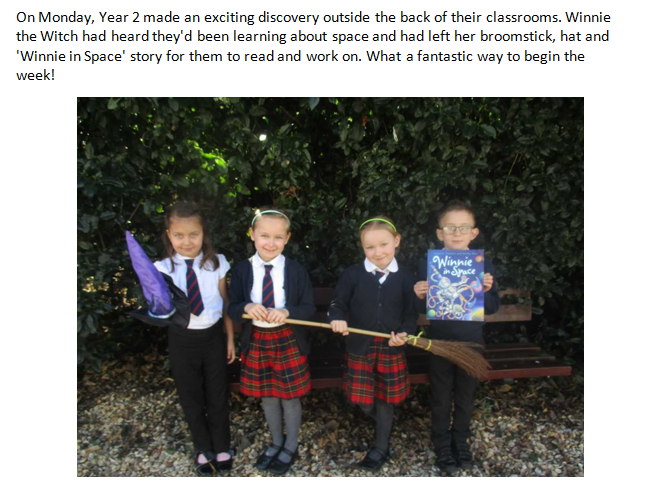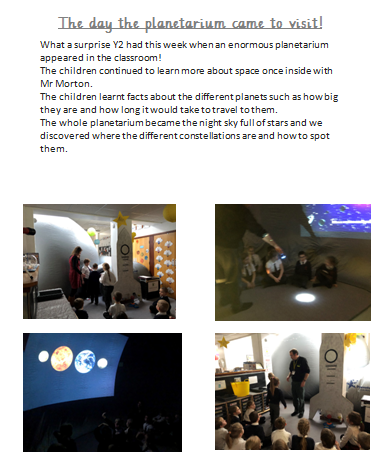 January 2019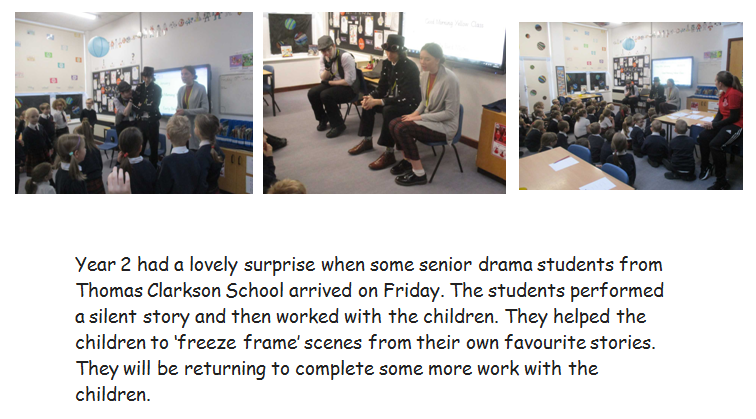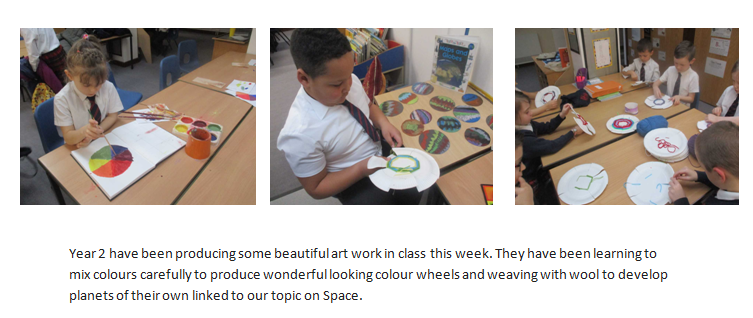 December 2018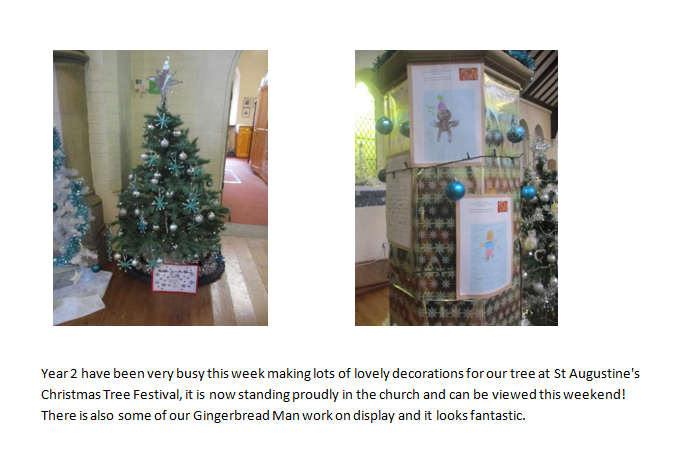 November 2018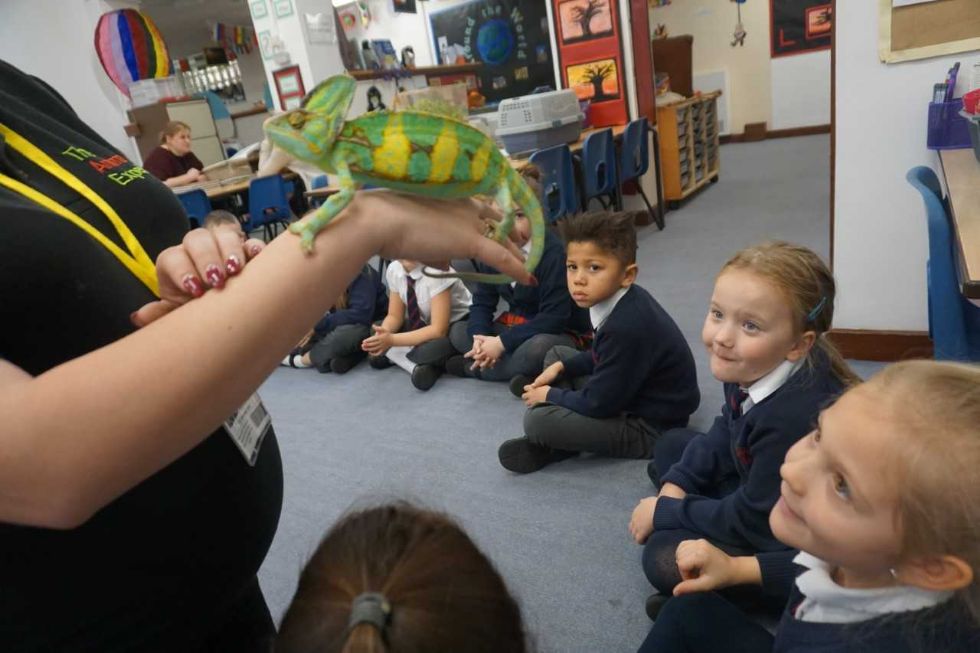 Year 2 had an amazing visit from Kayley at Animal Experiences today. She brought along a royal python, a millipede, a chameleon, a skink lizard, a cockroach and finally Sunny the meerkat.
The children had been reading the story 'Meerkat Mail' and had invited Sunny from the story to come and visit Peckover. What a surprise it was this morning when he turned up!
November 2018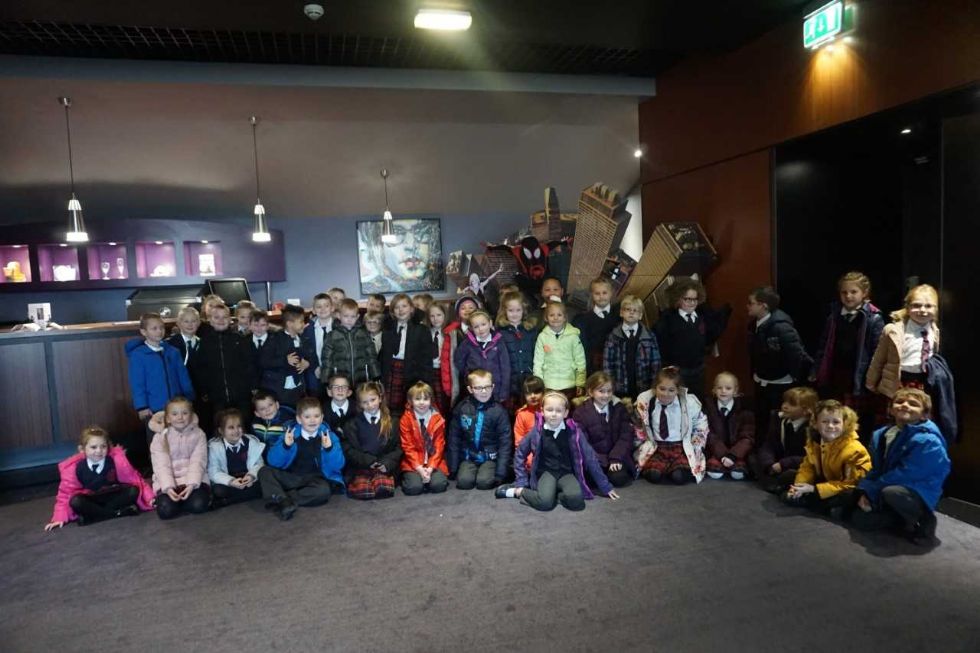 Year 2 had a fabulous morning at the Light Cinema watching Fantastic Mr Fox.
What a wonderful way to start the week.
October 2018
In Art this week Year 2 have been using pastels to create some beautiful firework pictures. They thought carefully about the colours and were concentrating hard to get the patterns right!
October 2018
Year 2 had a fantastic time working in their teams to build tents for their camping experience after lots of work on Barnaby Bear. They stayed in their teams to complete a scavenger hunt, collecting and discovering lots of wonderful things in their surroundings. We even had bread, cheese and fruit for snacks! A big thank you from us of all to anybody who let us borrow their tents.
October 2018
Year 2 went to Wisbech library to celebrate National Poetry Day on Thursday.
They had a great time making up their own performance poem and listening to a range of poems being read by different adults in the library.
Afternoon Treat September 2018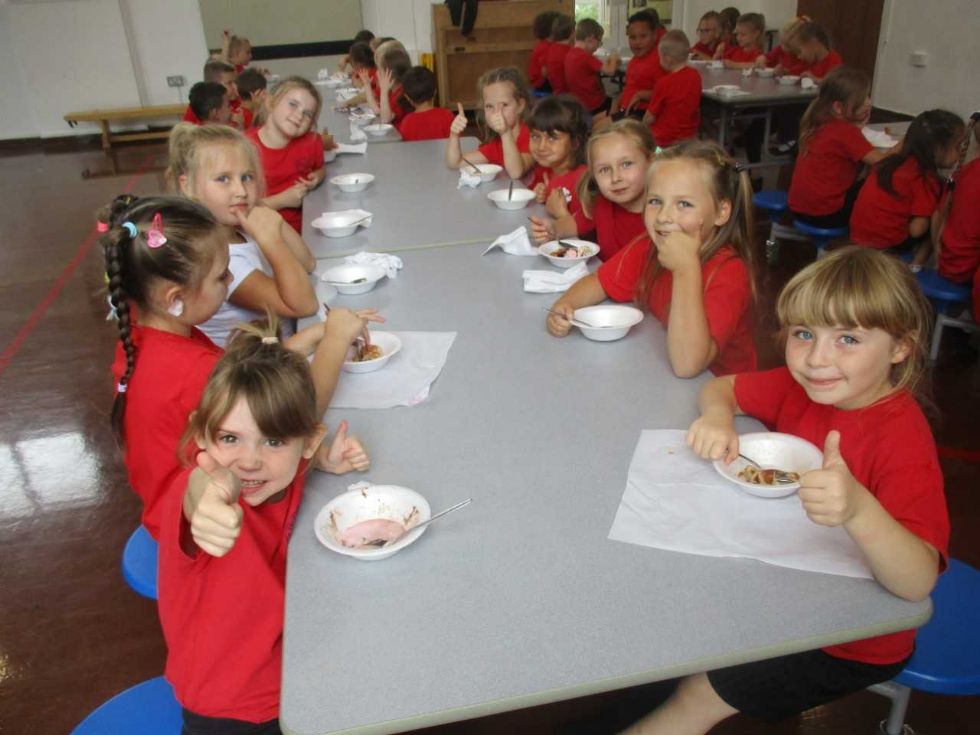 Year 2 had a wonderful afternoon last Friday enjoying delicious waffles with ice cream, sauce and sprinkles as a reward for all their hard work with the summer reading homework. A big thank you to Mrs McKay for making it possible and giving us such a treat!
Pocket Park September 2018
.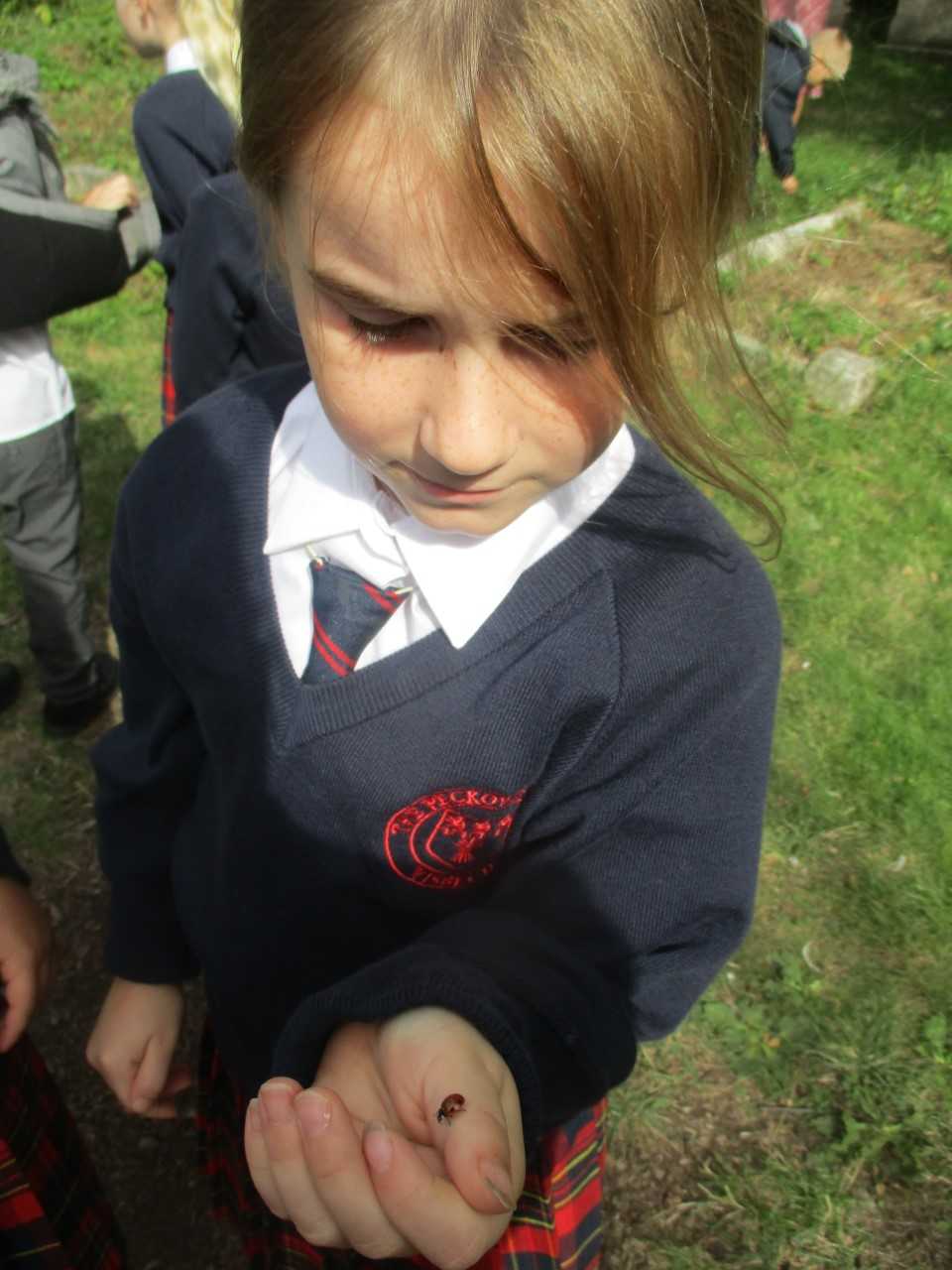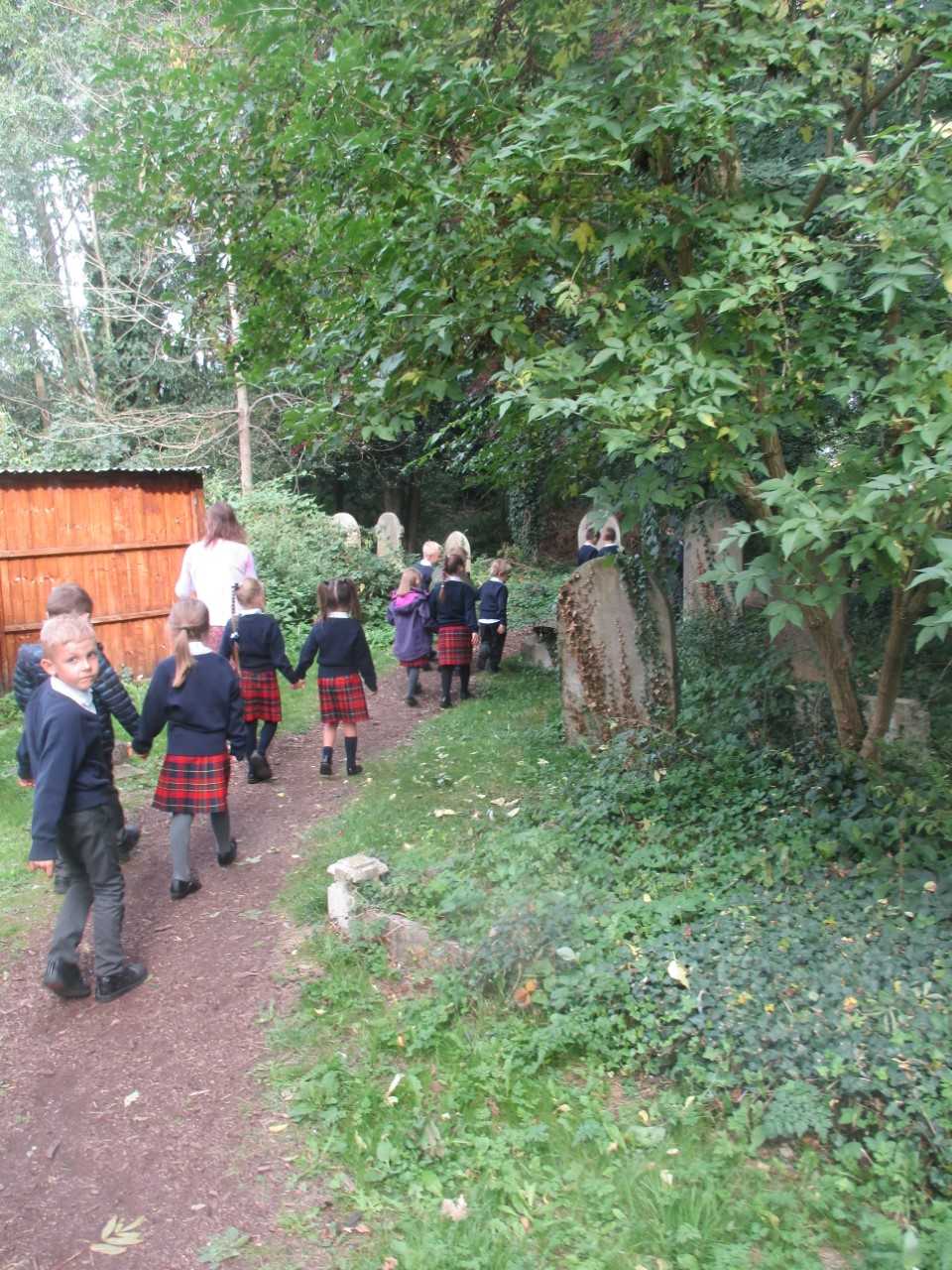 Year 2 went to visit the Pocket Park on Monday afternoon. All of the children had a wonderful time exploring the woodland habitat and searching for wildlife.
We also gathered some leaves and plants to bring back to the classroom to sketch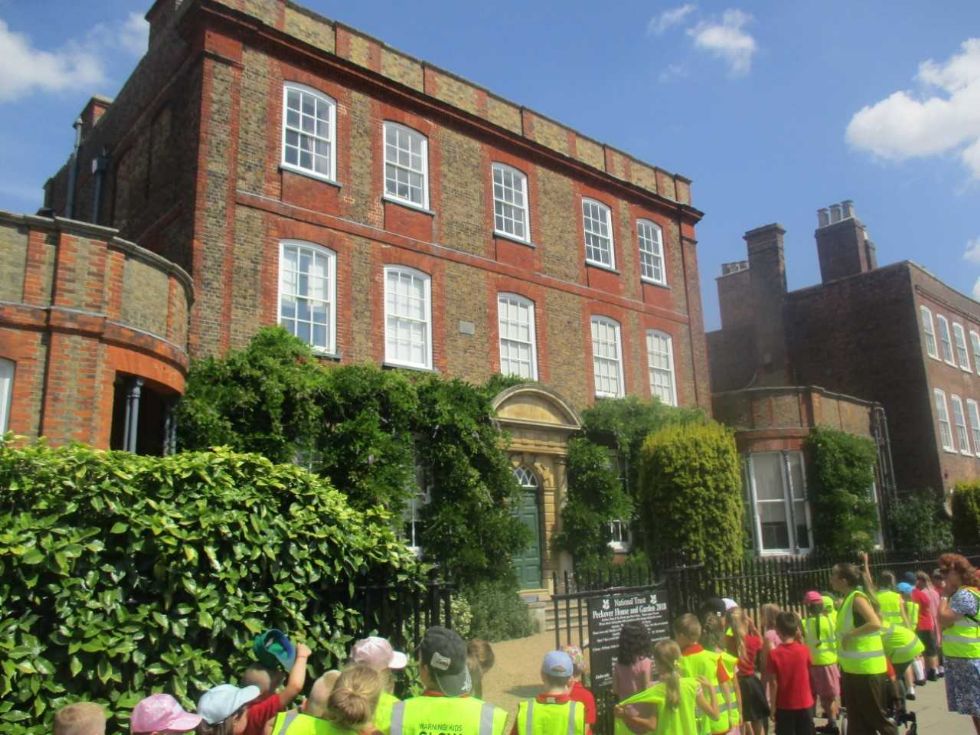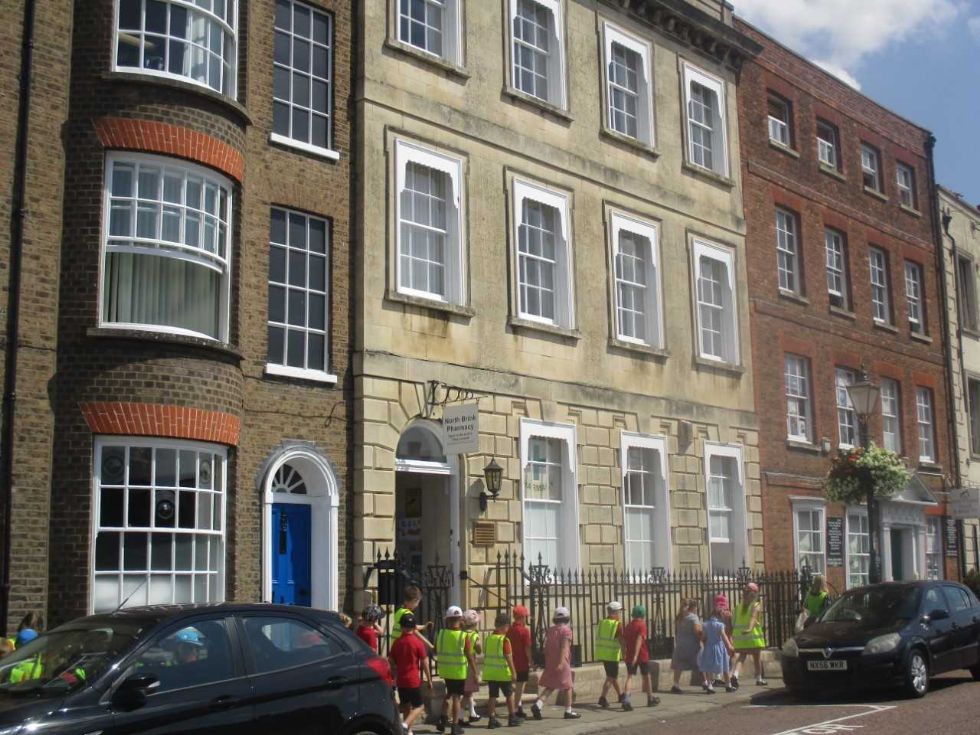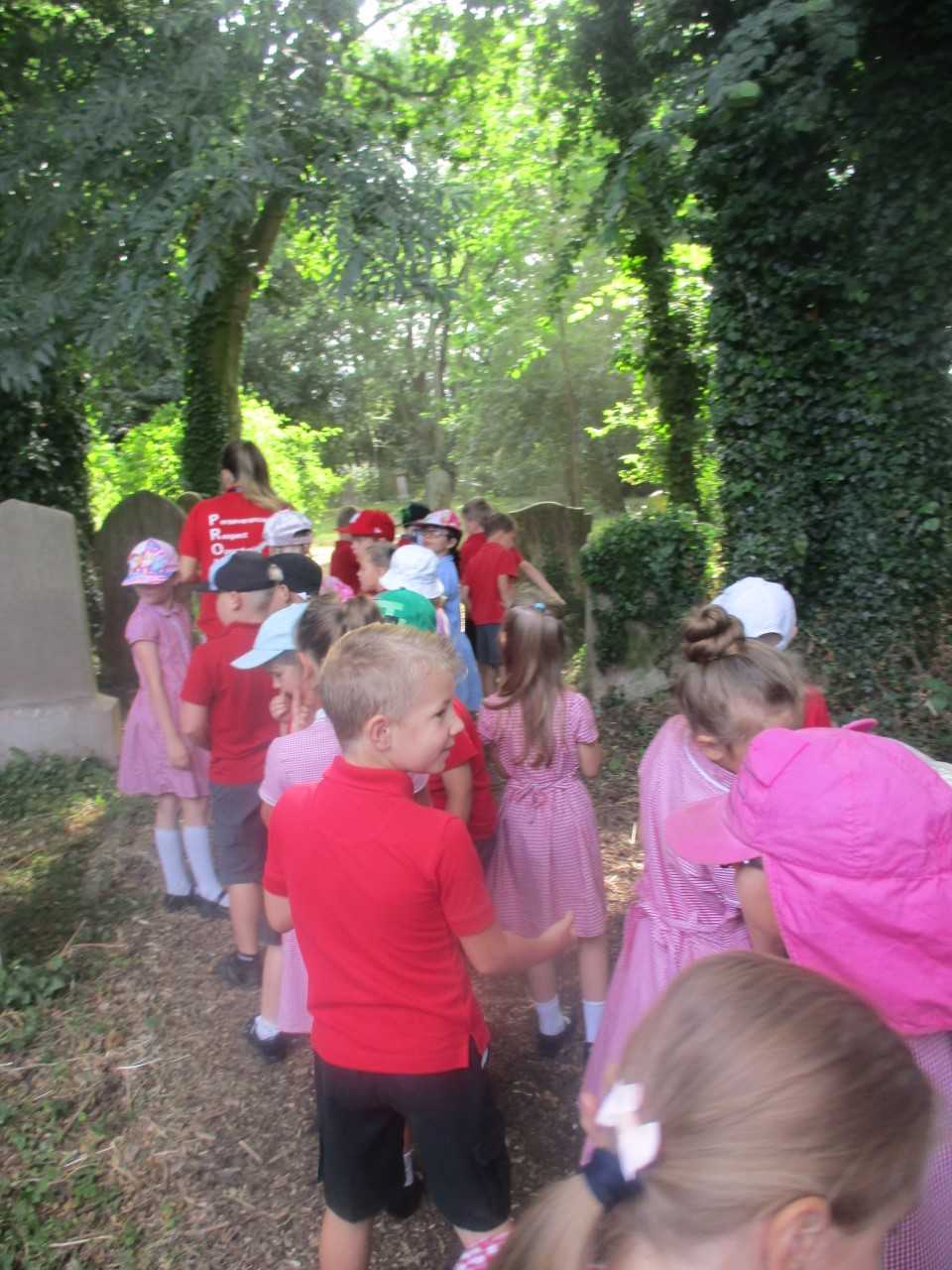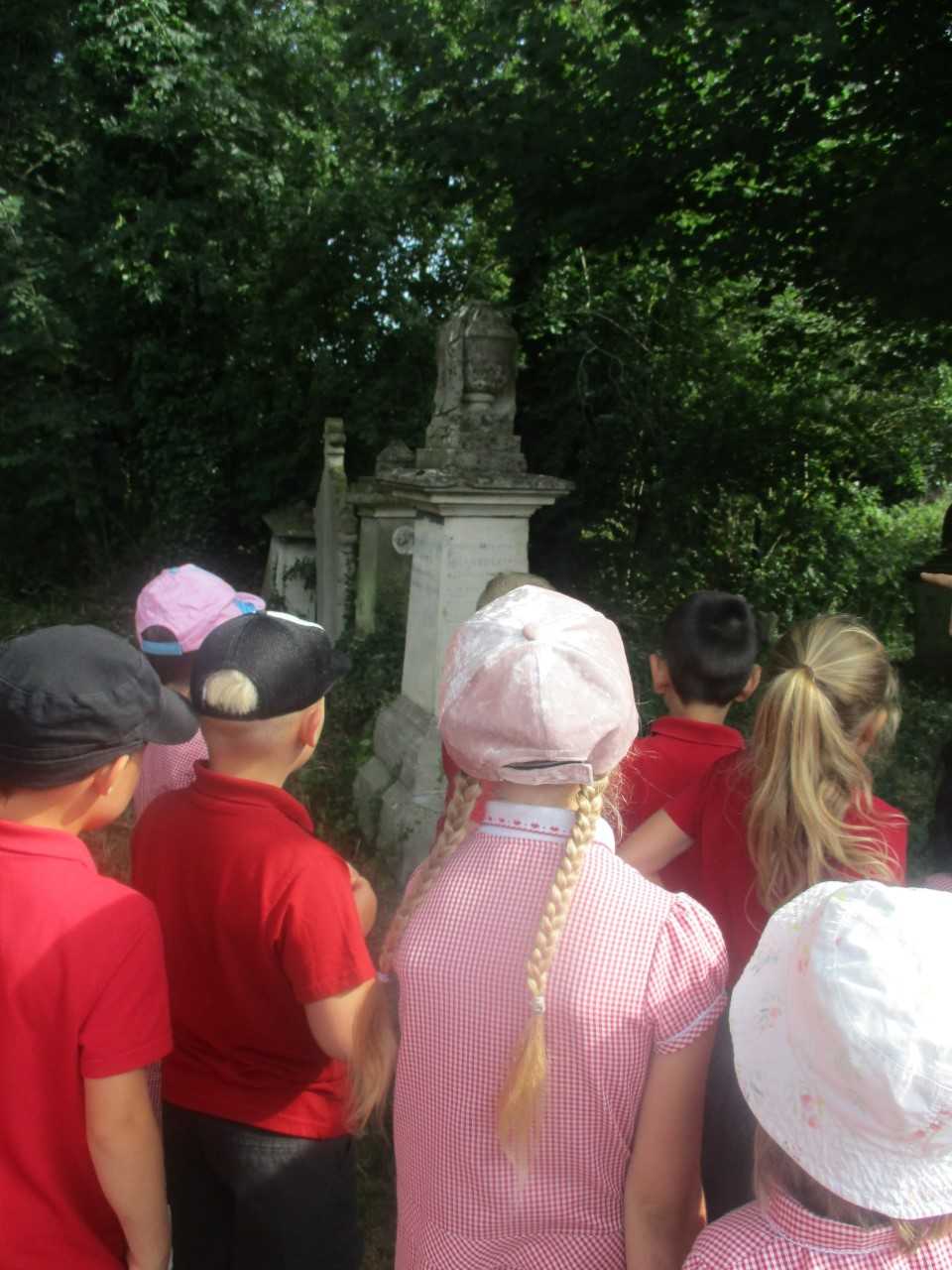 This week Year 2 have been on two geography walks to look at their local community. On Monday, we looked at different buildings and discussed the purpose of each, we recognised how lucky we are to have so many different services in a small area. Then on Tuesday, we went into Pocket Park. We looked closely at what was already there and when we got back to class took part in a competition to plan improvements that could be made. Well done to Charleigh and her team who won with their additions of flowers, new seating, more bird houses and bins.
Coronation Day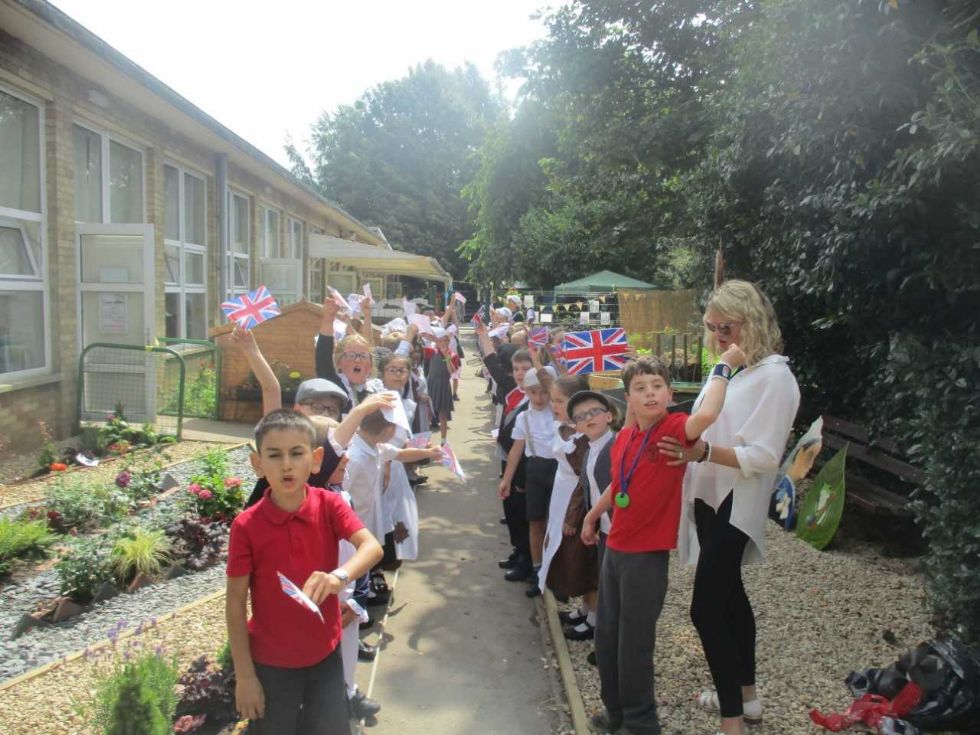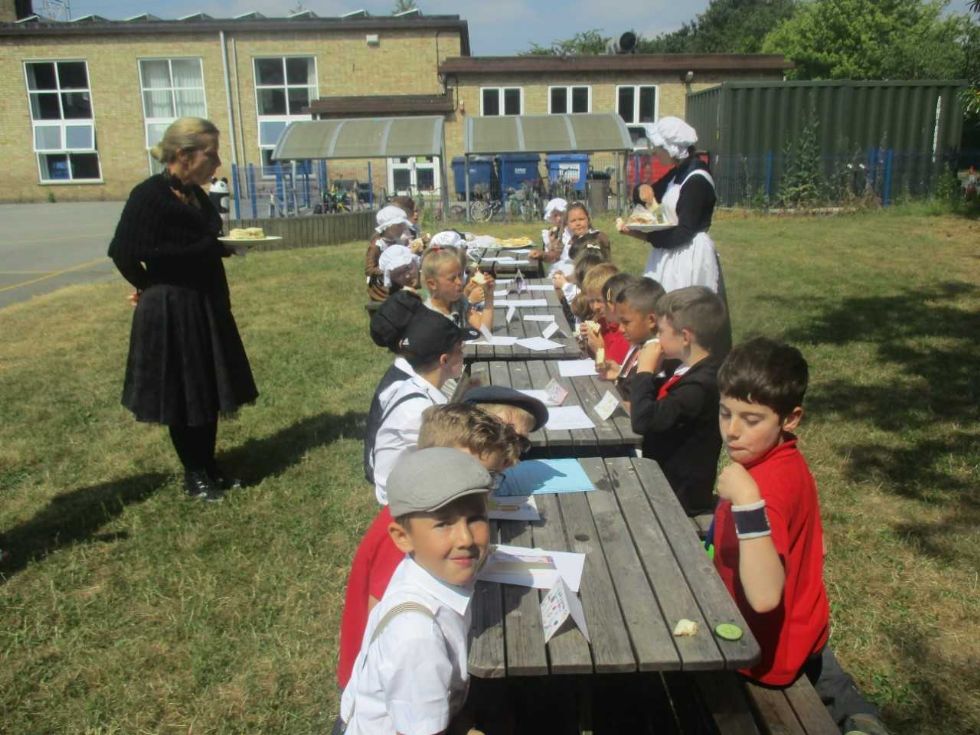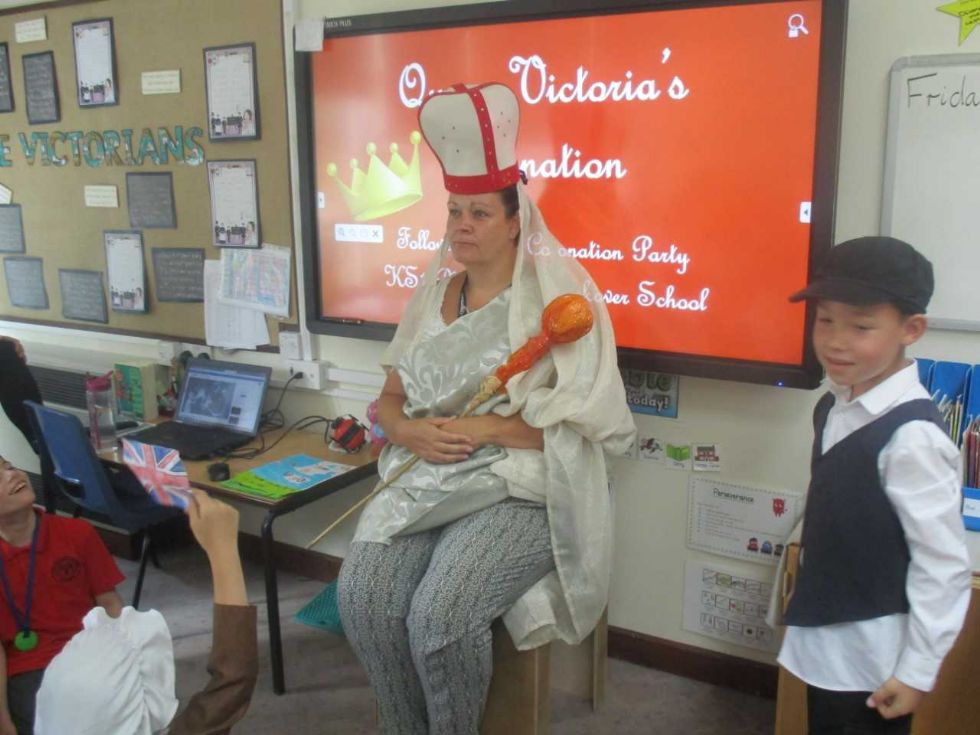 Year 2 spent all week preparing food, flags, menus and other bits for Queen Victoria's coronation which they attended today! It was so exciting to welcome the Queen in and watch her be crowned the Queen of England and the party afterwards was great. What lucky Victorians we are!
Thetford Forest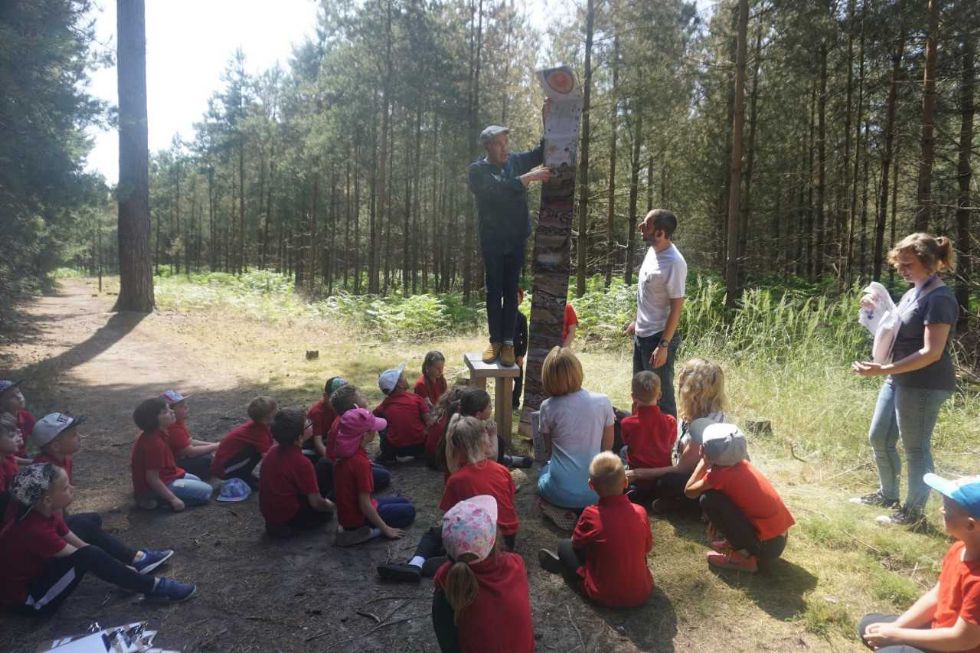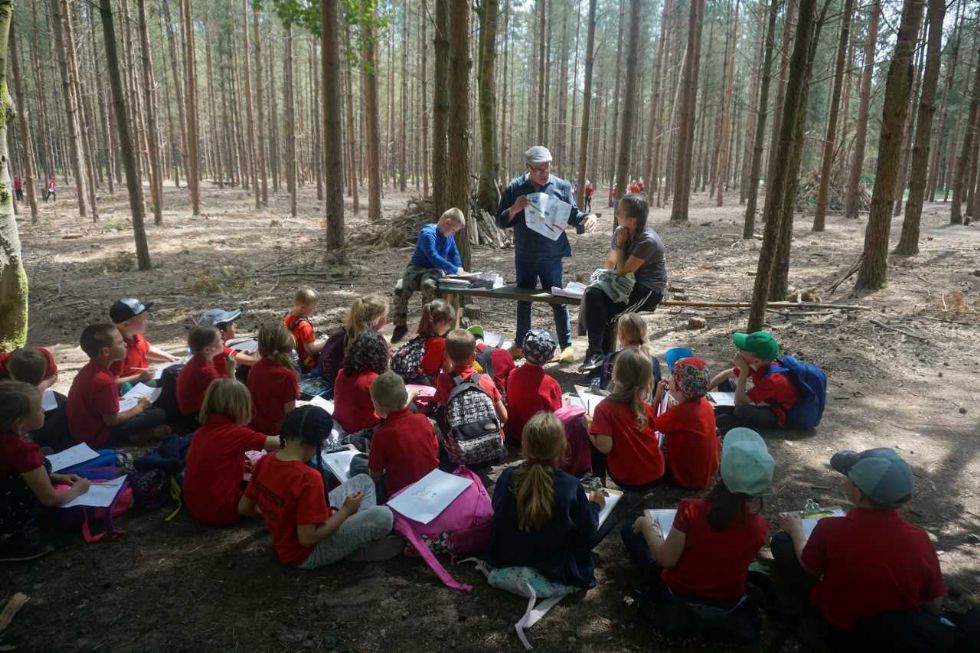 Year 2 had another wonderful day out this week. The children went to Thetford Forest with the author Yuval Zummer who wrote the book – The big book of bugs!
They enjoyed bug hunting and learning to draw bugs in the style that Yuval creates his illustrations. It was really exciting to meet the author of the book that we'd been studying and fantastic to get a drawing lesson from a real pro!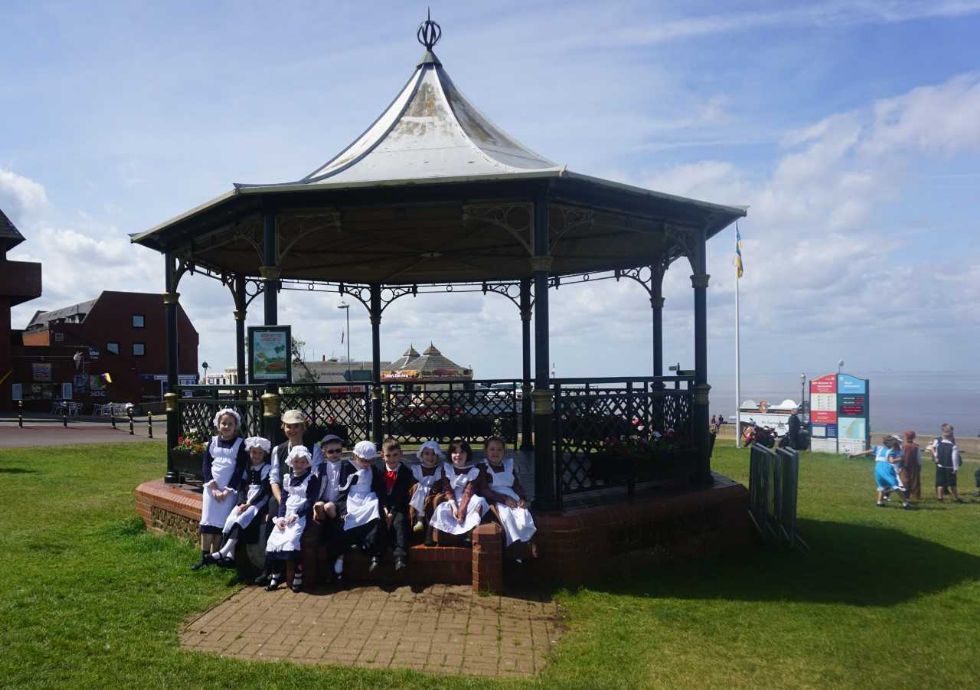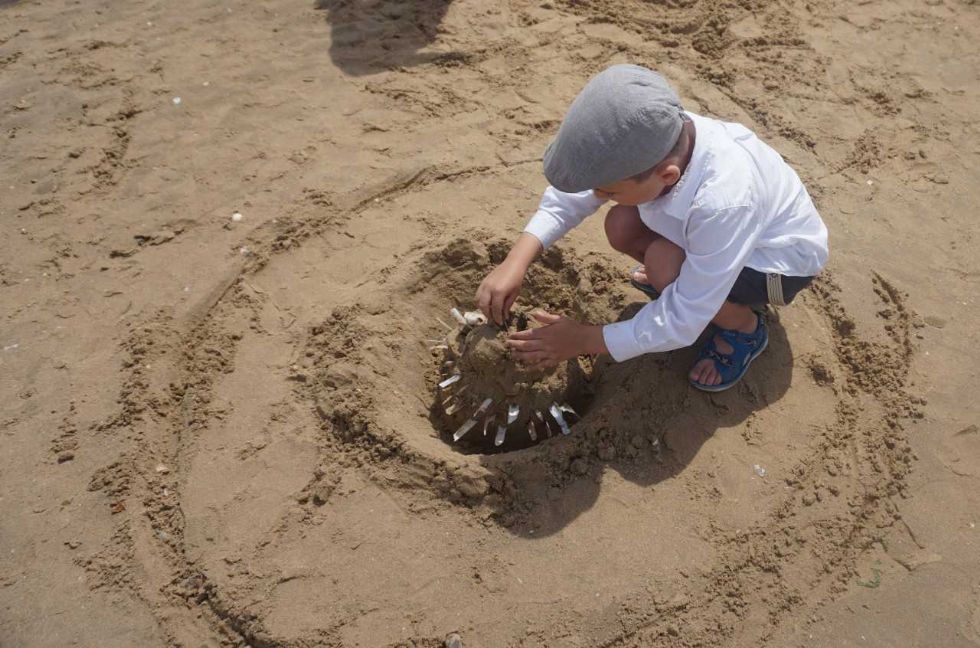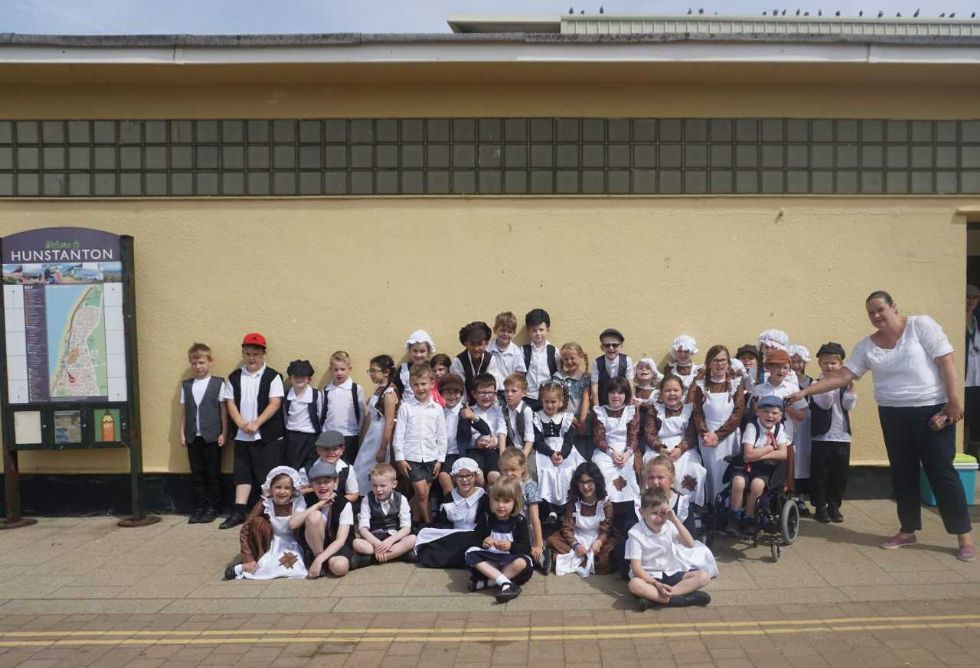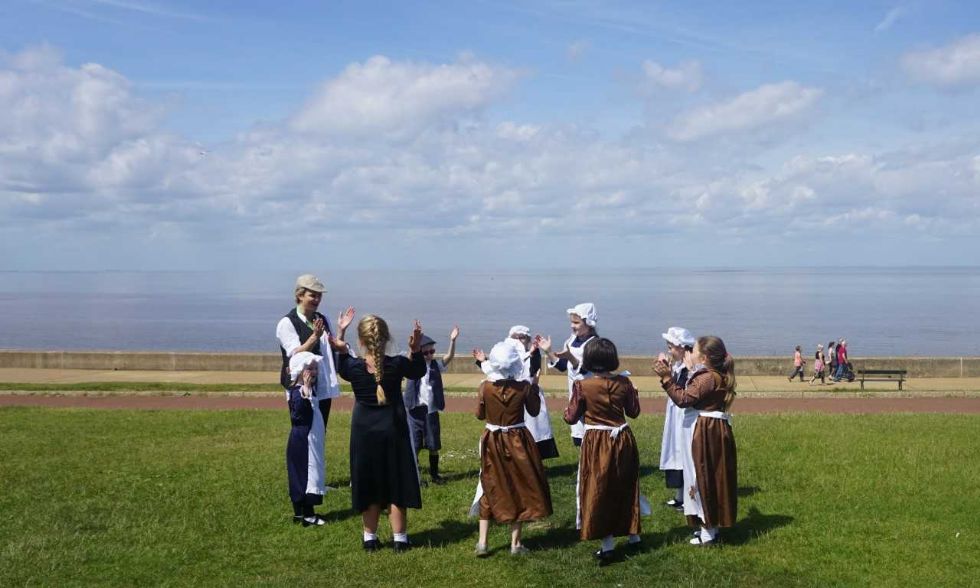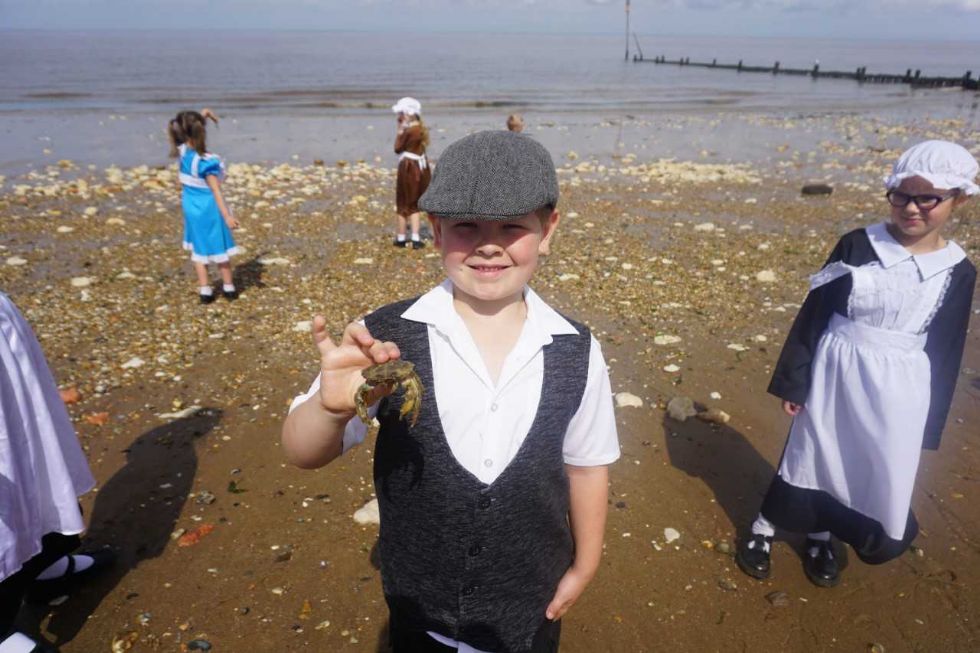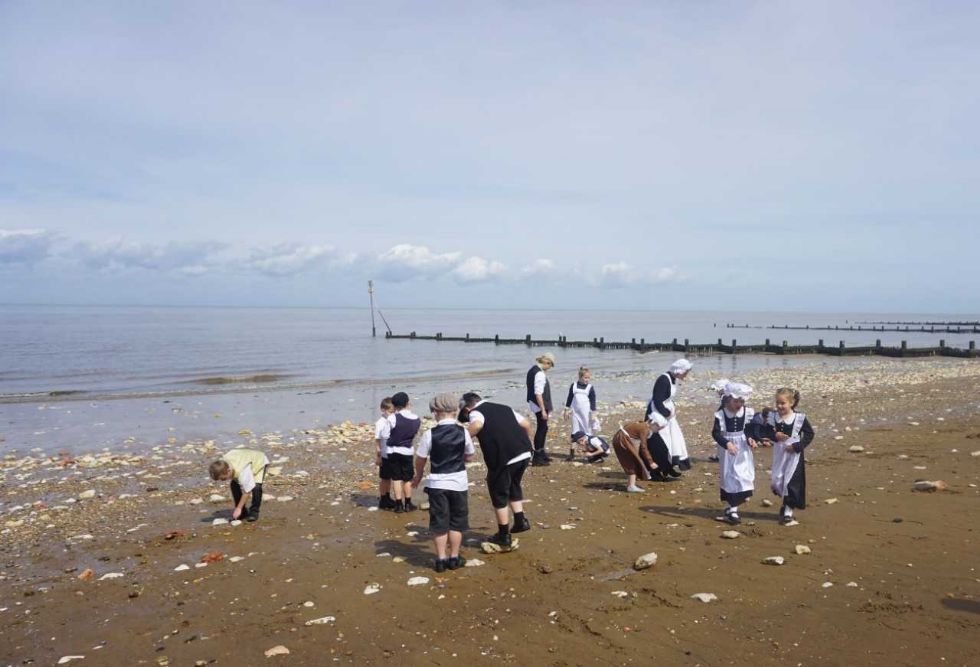 Year 2 enjoyed a fabulous day at Hunstanton on Friday.
The children dressed as Victorians, promenaded along the sea front, enjoyed Hokey Pokey ice creams on the green and played on the beach as children would have done over 100 years ago!
The weather was just perfect for a day at the beach and lots of fun was had by all.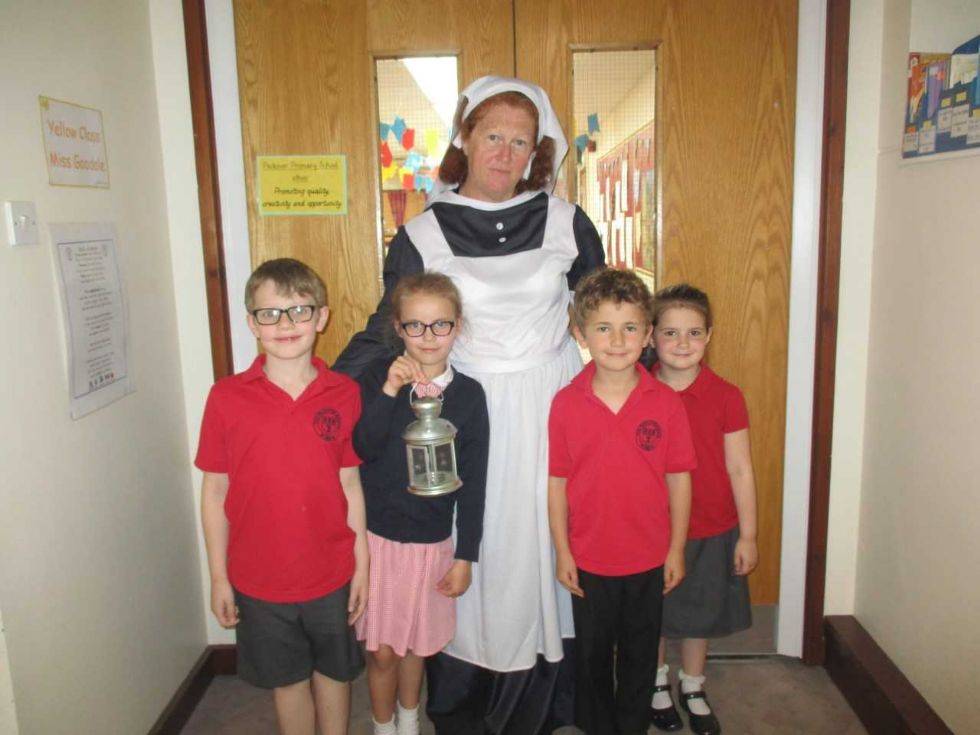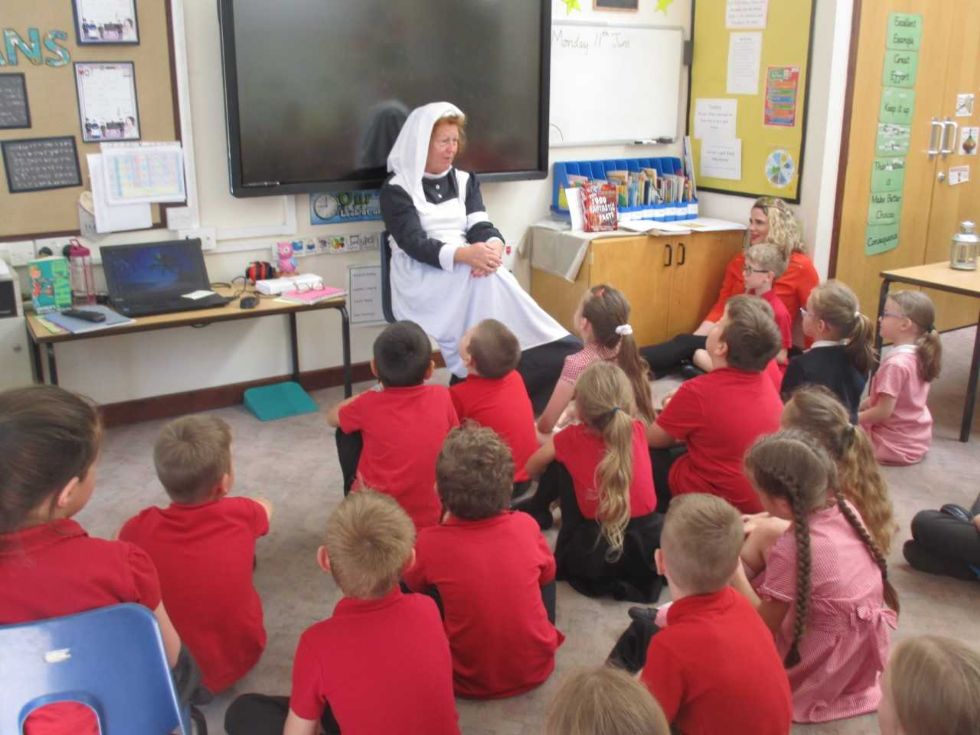 Year 2 had a very special visitor on Monday afternoon when Florence Nightingale came into the classroom!
What a wonderful surprise it was. The children had been learning about this very special nurse as part of their Victorians topic.
They enjoyed hearing Florence's story and asked her lots of questions about her life.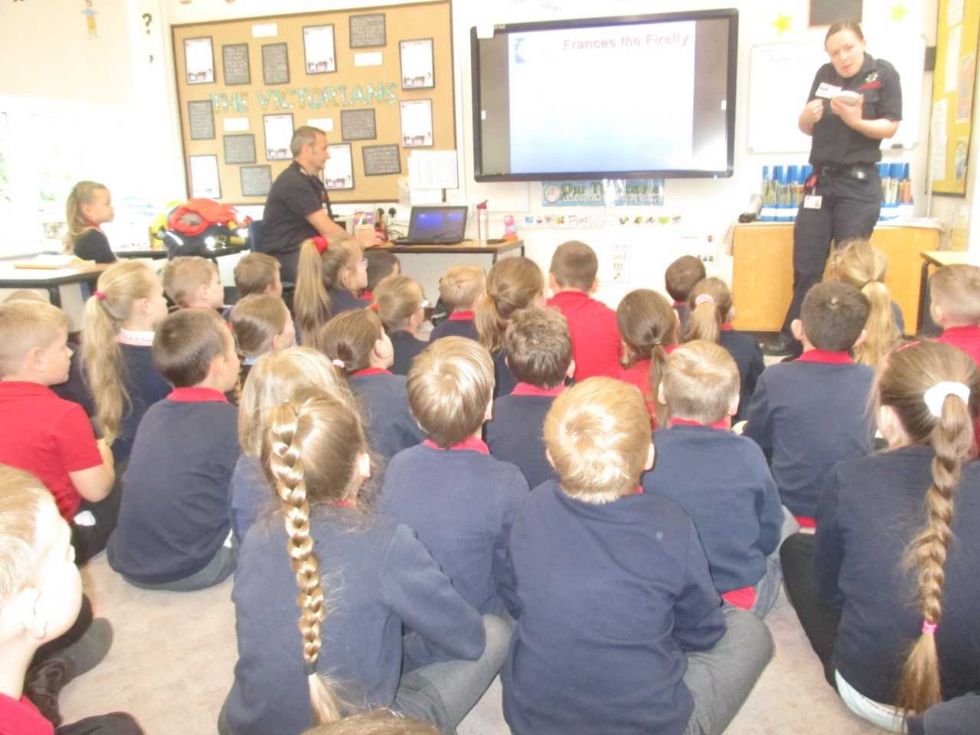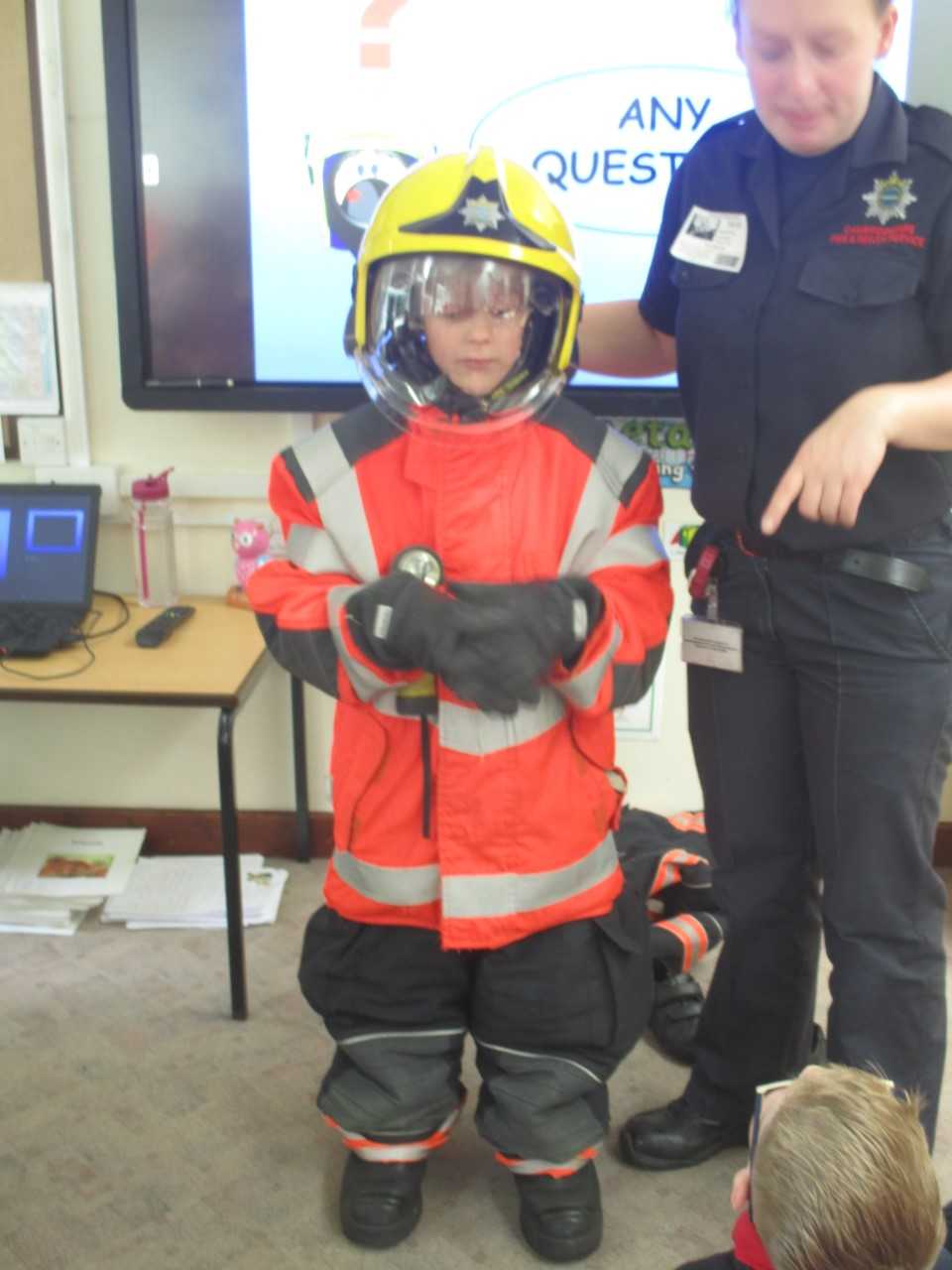 Year 2 were surprised today when two fire-fighters showed up to give us a fire safety talk. We learned a very important message about not playing with matches from a video with a character called Frances the Firefly. We also discussed how to check our smoke alarms at home at what to do if there was ever a fire. At the end, Hugas got to try on some of their special fire-proof uniform and we discovered how it all keeps the fire-fighters safe!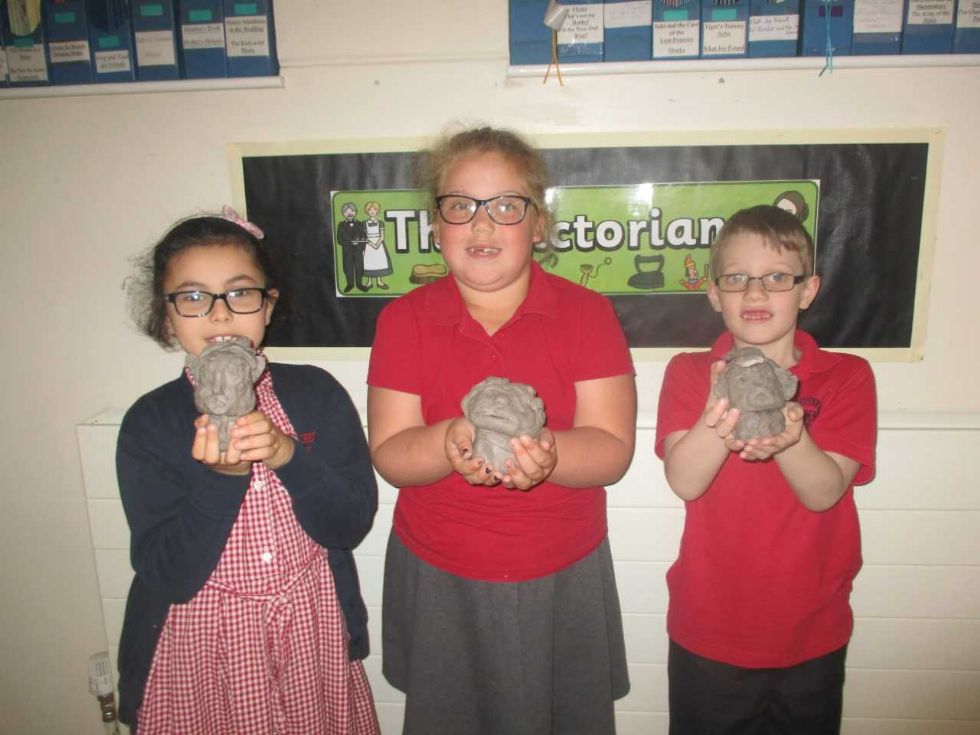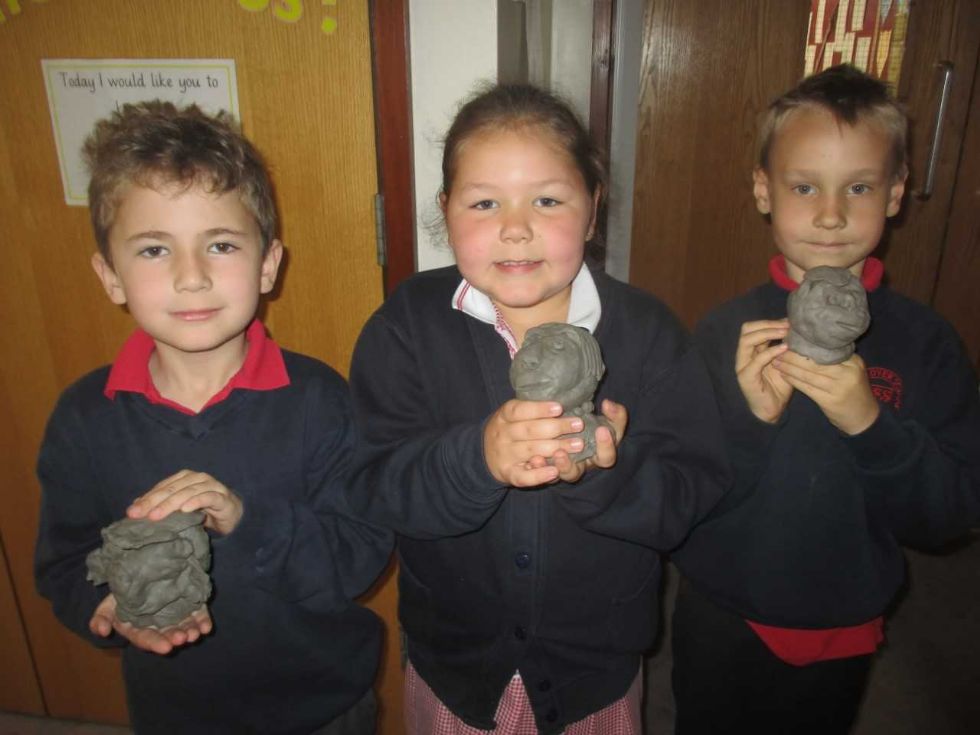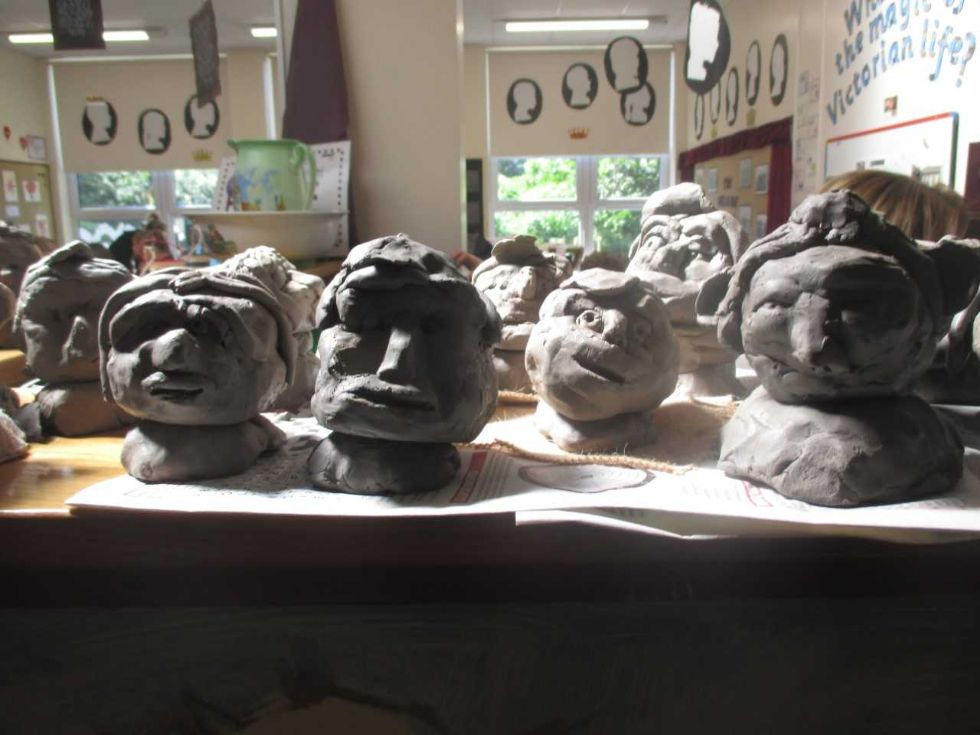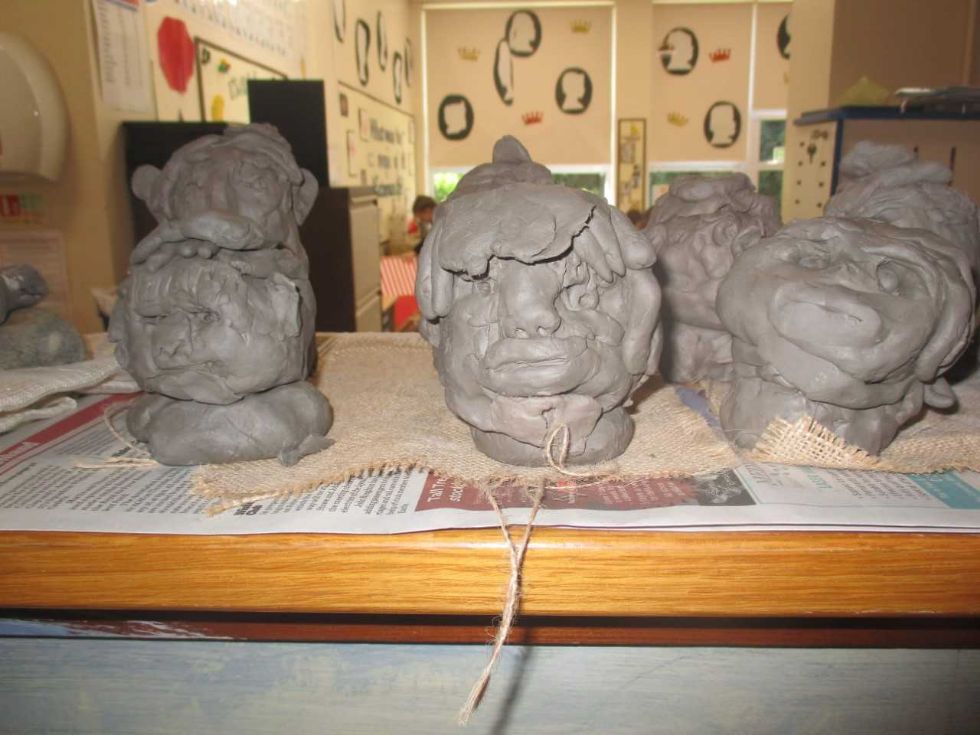 This week the children in Year 2 have been working with clay. They have made some wonderful Victorian children.
They worked especially hard to create the facial features and give their children real character!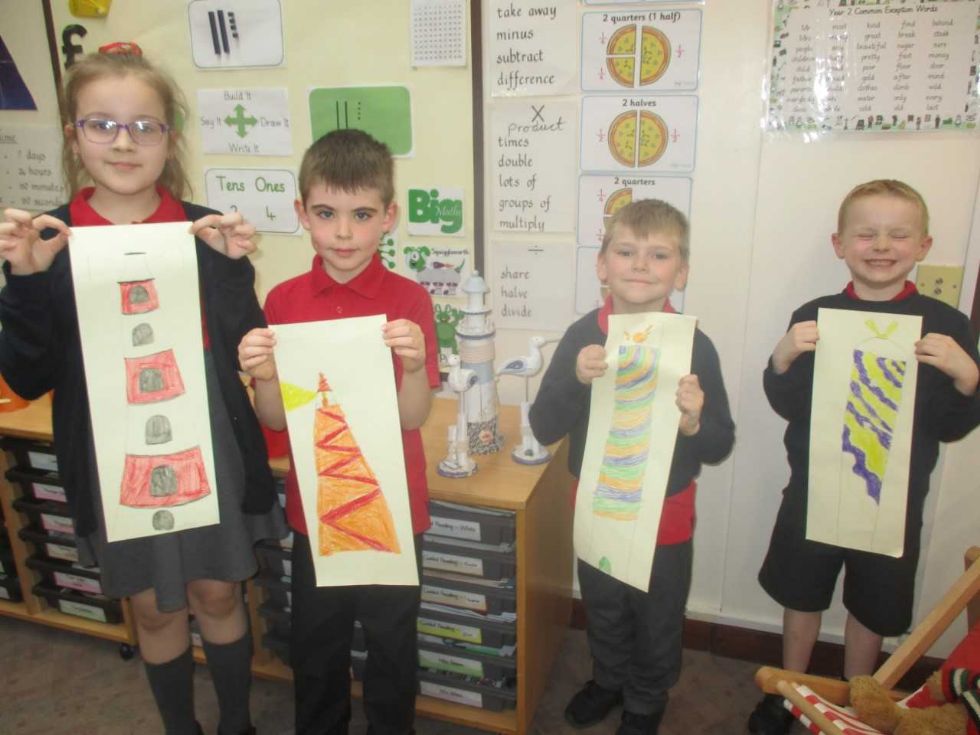 Year 2 have been working extremely hard this week producing some beautiful lighthouse pictures. They used pencils for the outline and then a maximum of three wax crayon colours for the detail. It has taken lots of perseverance, but it's definitely been worth it with the fabulous results.
SPACE CENTRE VISIT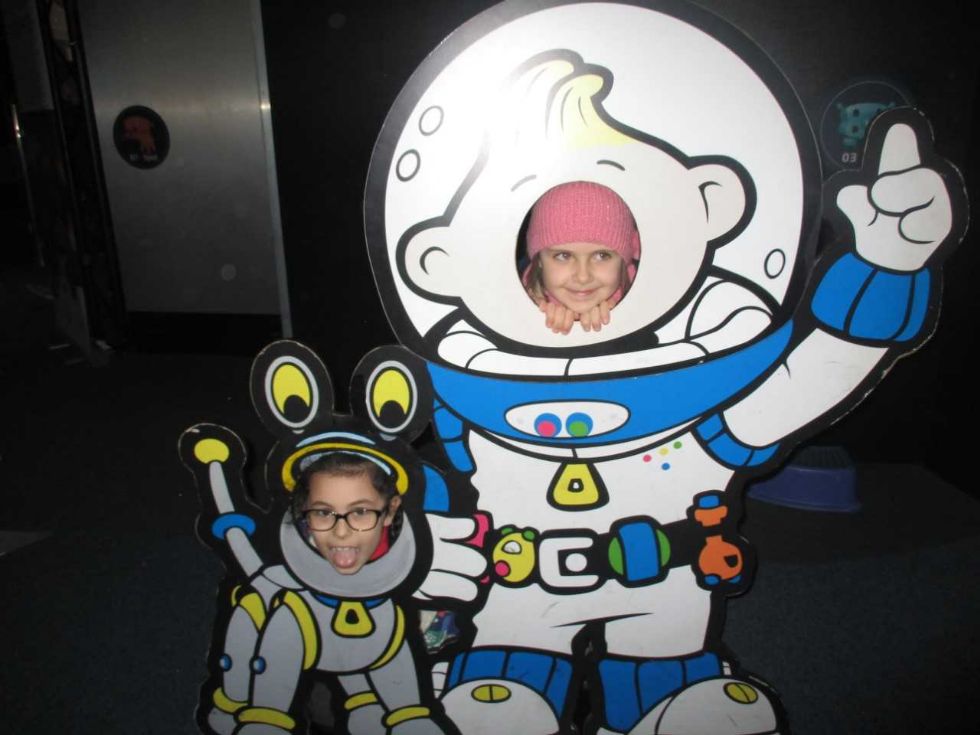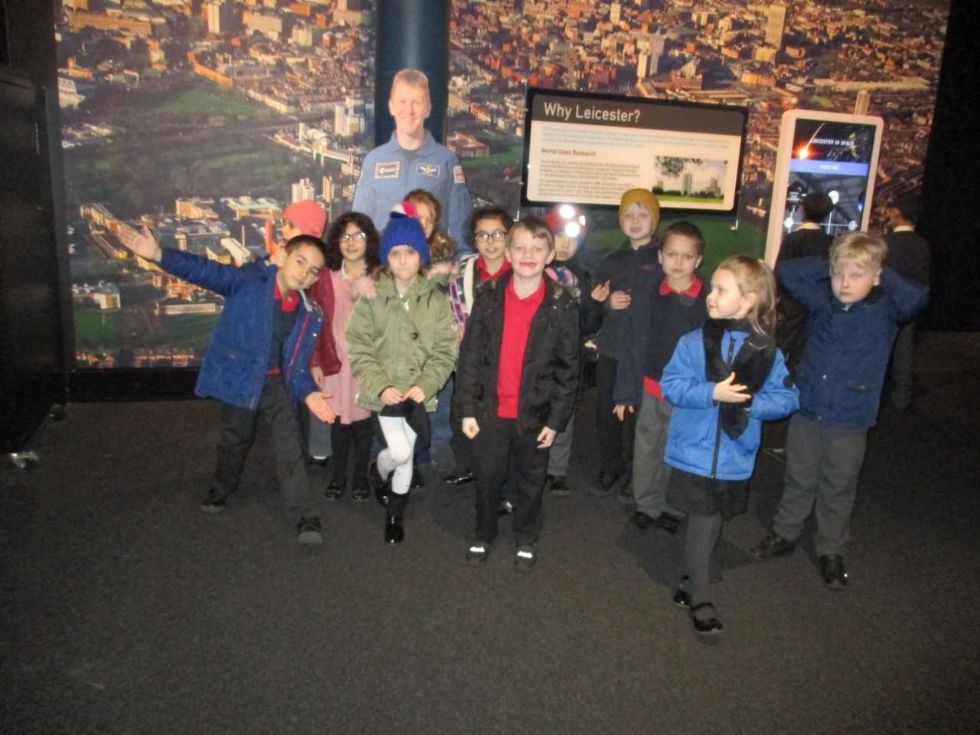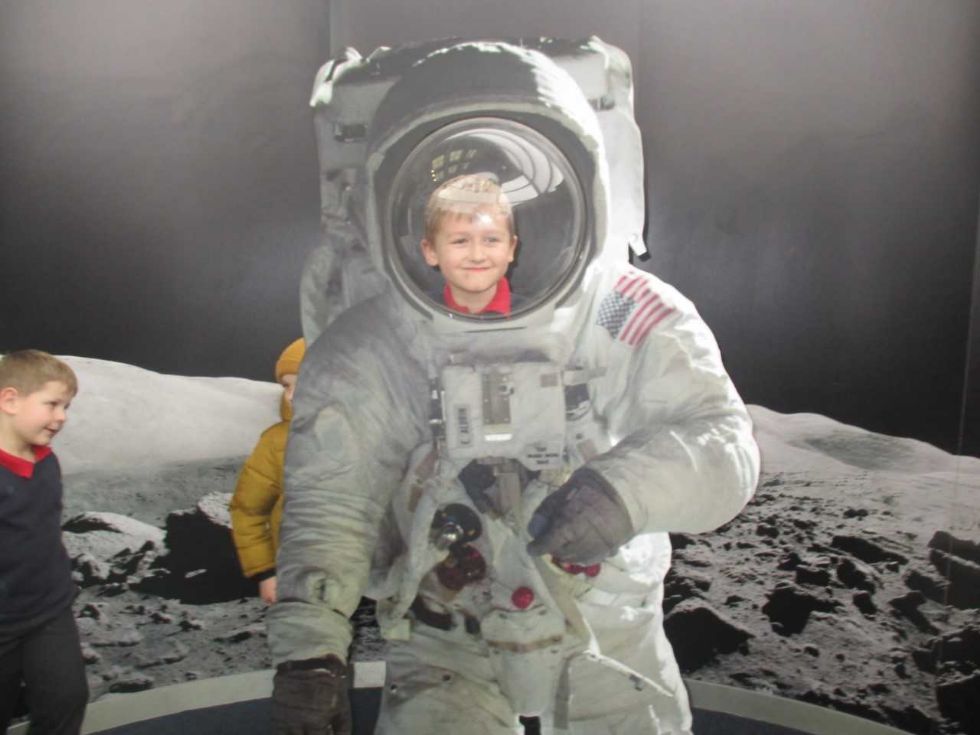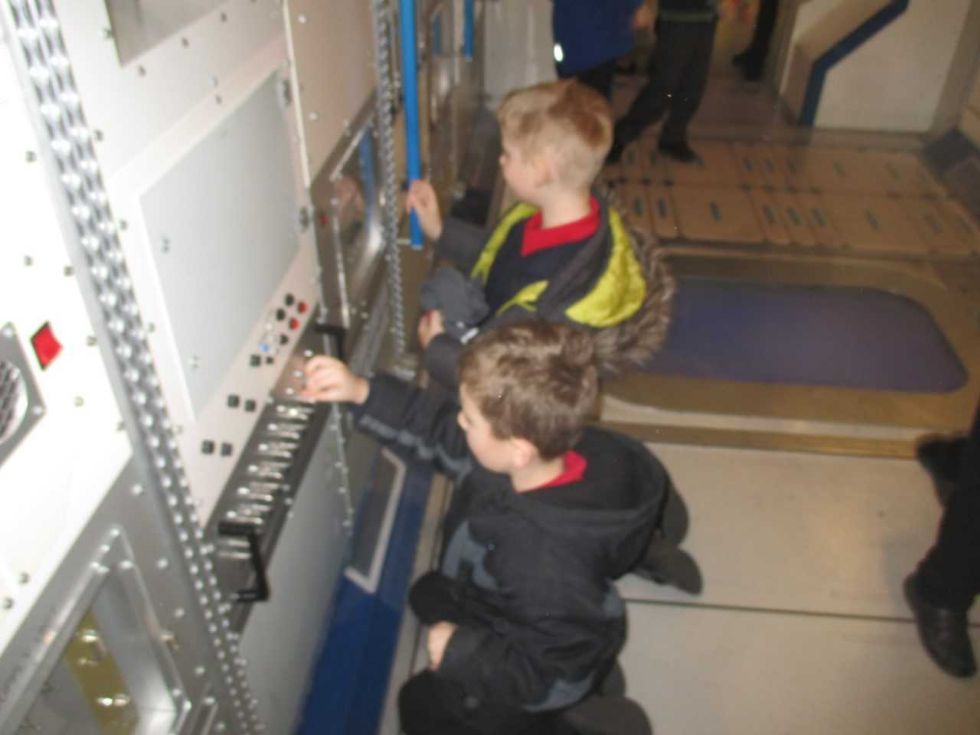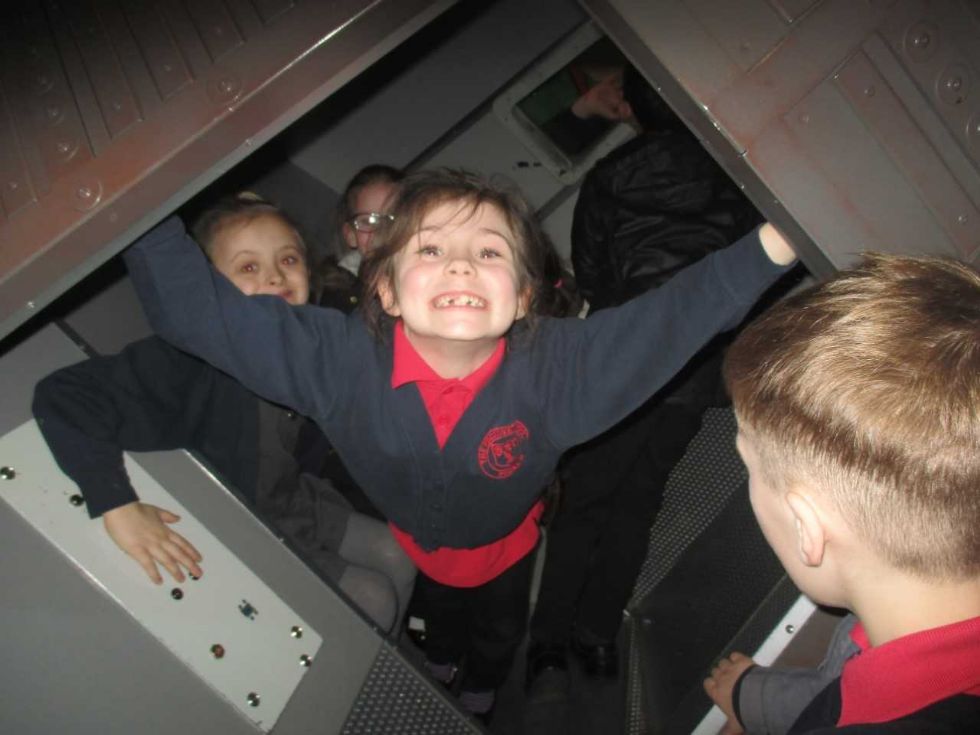 Year 2 ended their Spring Term topic in style with a trip to The National Space Centre in Leicester last Thursday. There was so much to do in what seemed so little time and we probably could have spent all week exploring everything there. Highlights included a Tour of the Night Sky in the Sir Patrick Moore Planetarium, producing our own weather reports (TV style), exploring all the planets and the interactive activities alongside them and catching the in-house elevator to the moon to learn more about the Space Race and Moon landings. It was a fantastic day, thoroughly enjoyed by all and the children did Peckover School very PROUD.
Aliens and Astronauts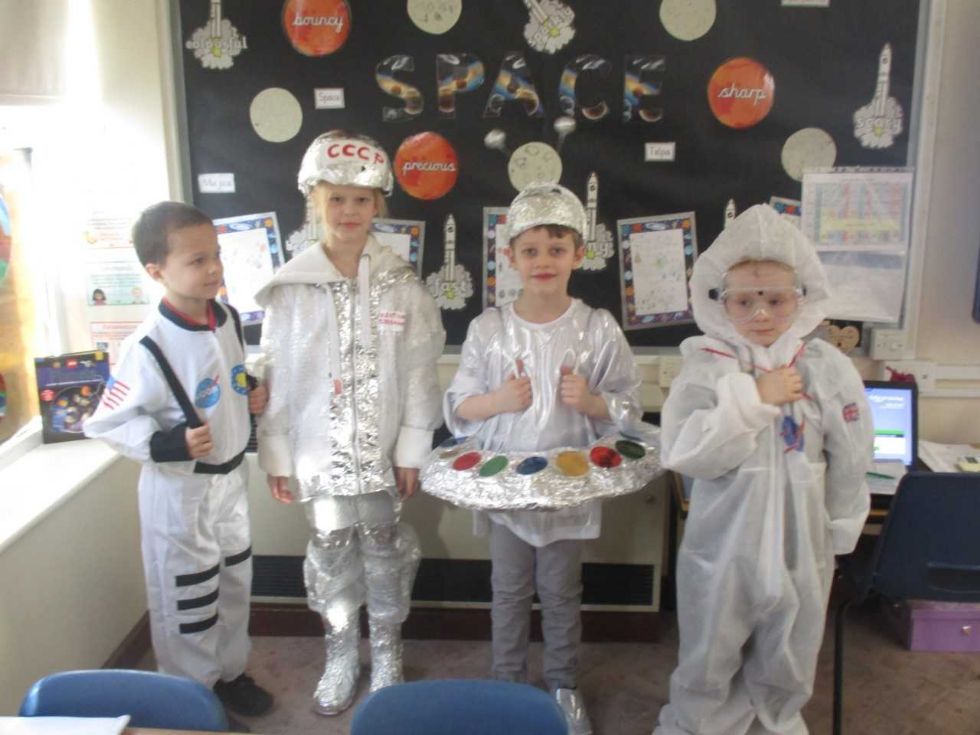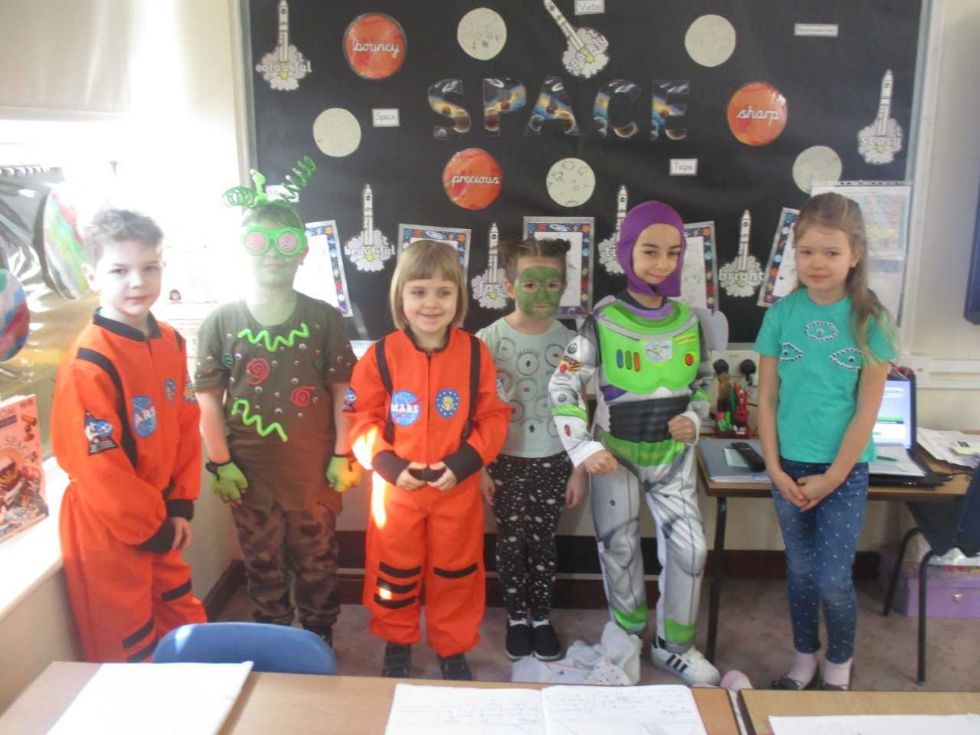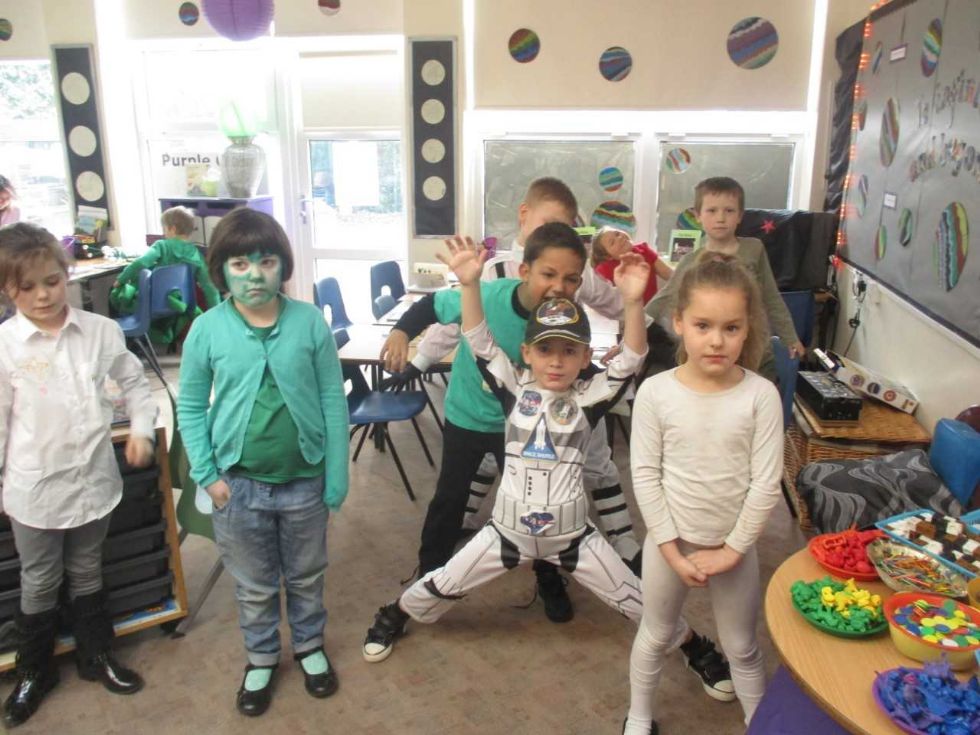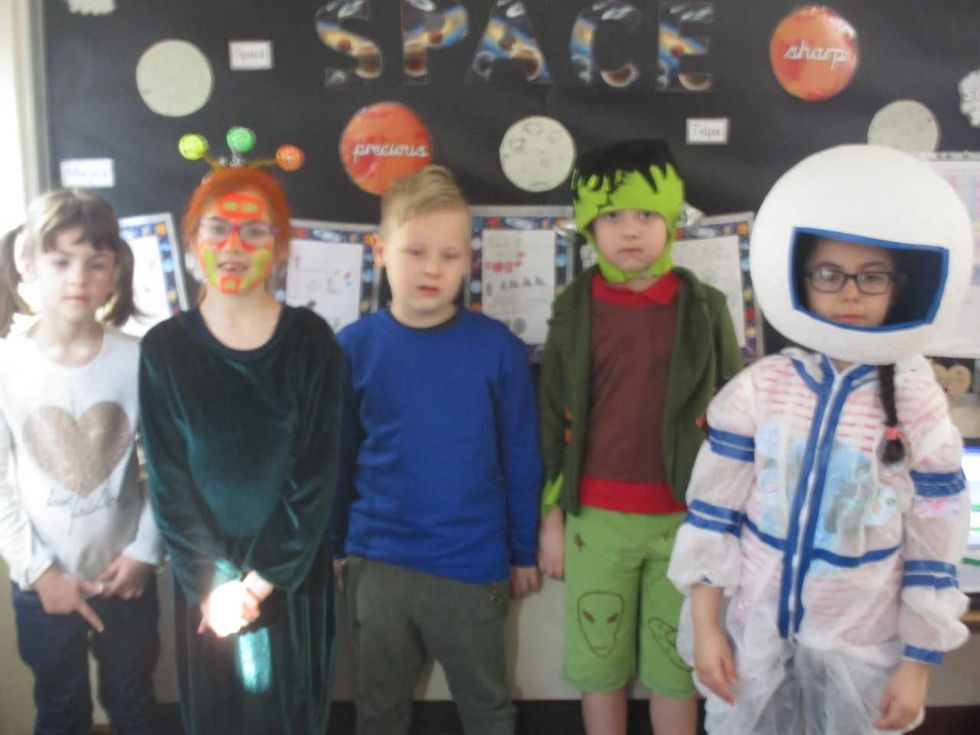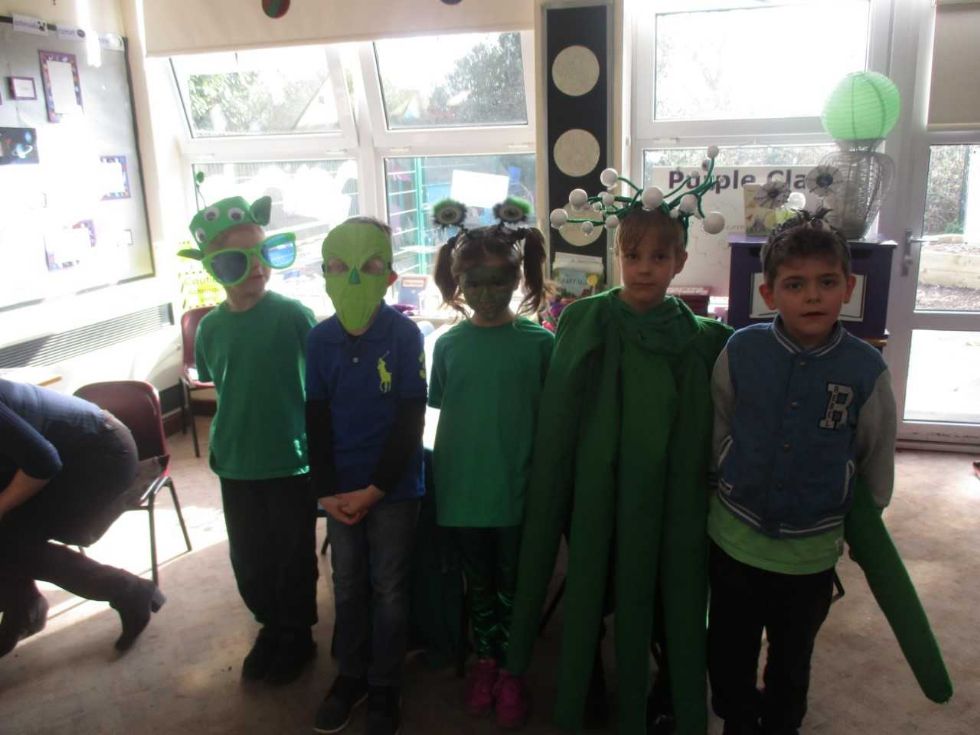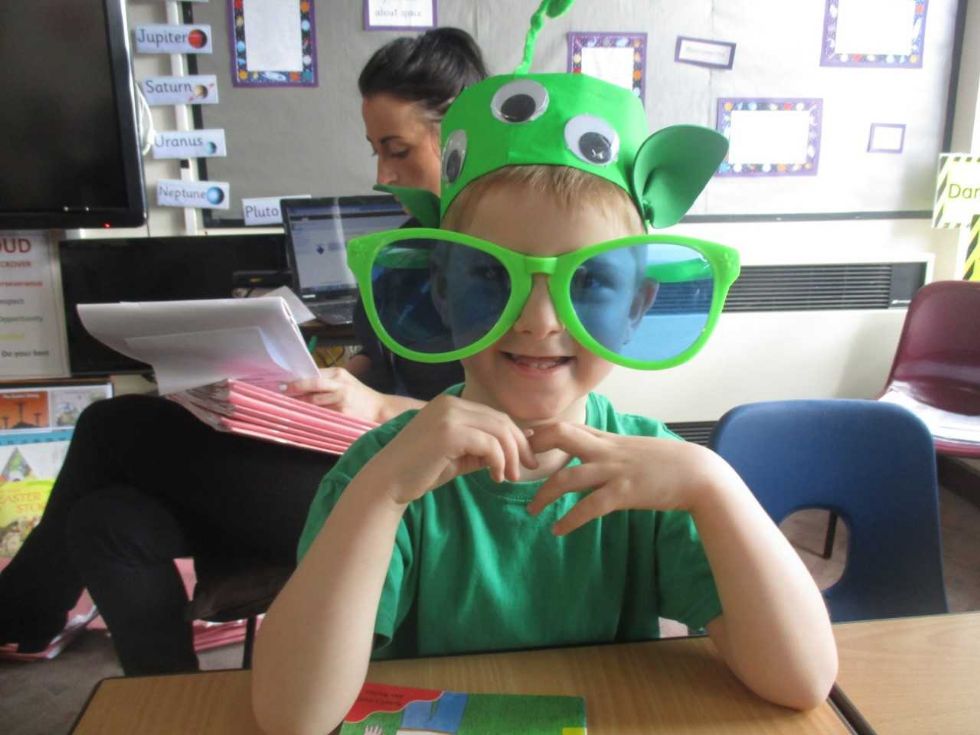 Year 2 really impressed everybody on Wednesday when they showed up to school dressed as Aliens and Astronauts. Their costumes were truly amazing and they loved showing them off to their friends! We had face paint, full body suits and specially made helmets, tentacles and rocket boosters. It's certainly helped to get us all ready for our trip to the Space Centre, another of our great experiences this term!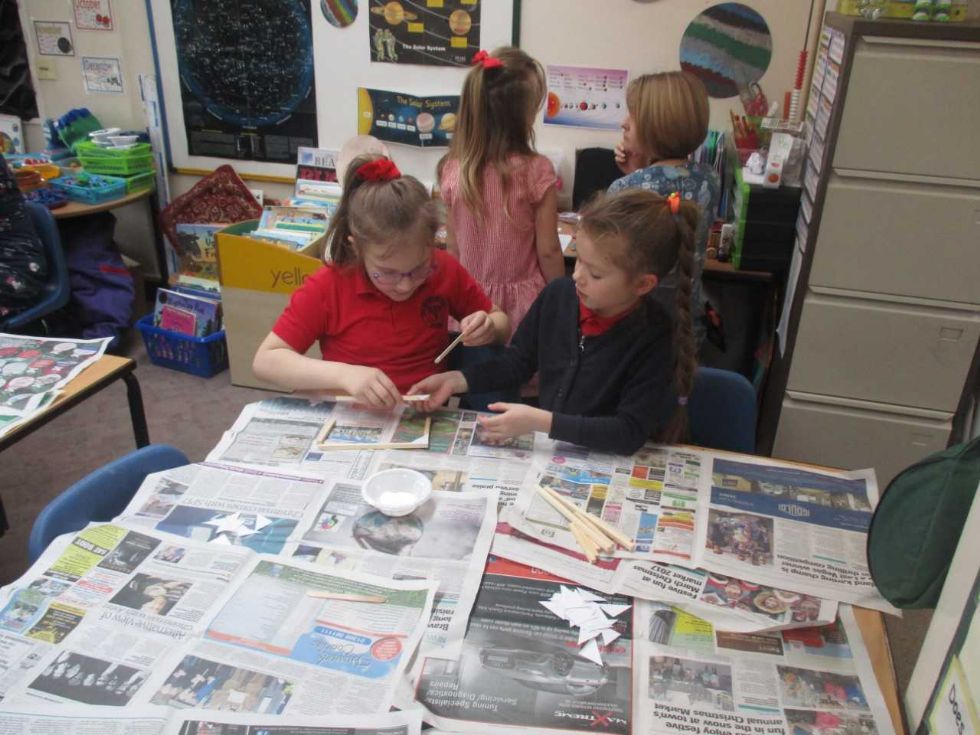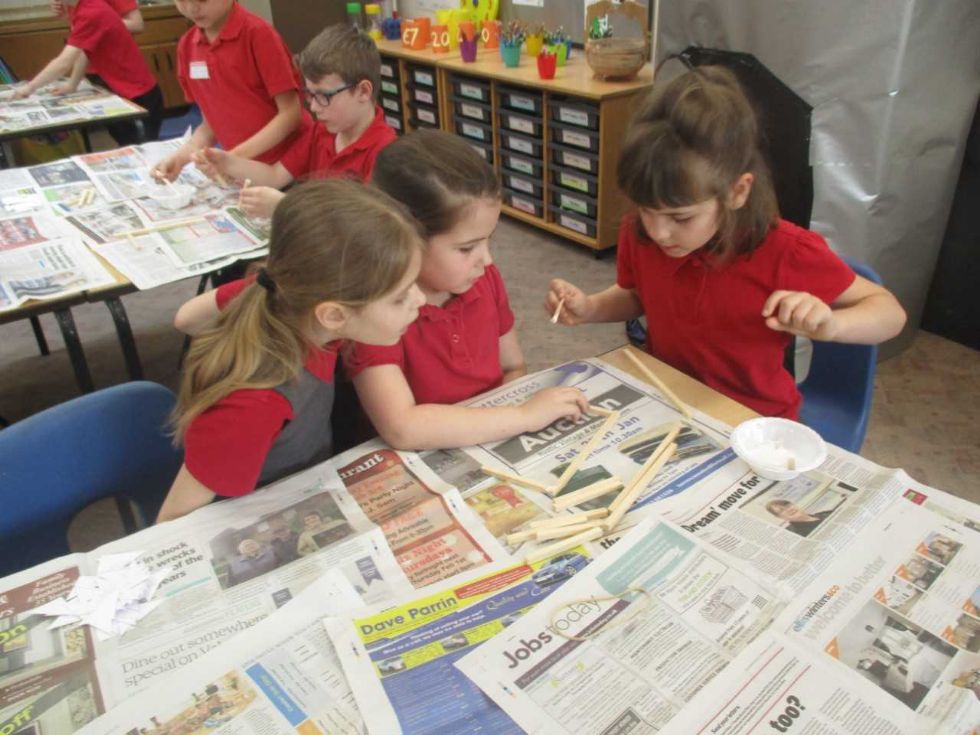 Year 2 have been busy this week making space buggies.
First they designed the buggies and then close teams to make them in.
All frames have been assembled using jinx corners. The next step is to add wheels and
additions such as side panels, seats and steering wheels!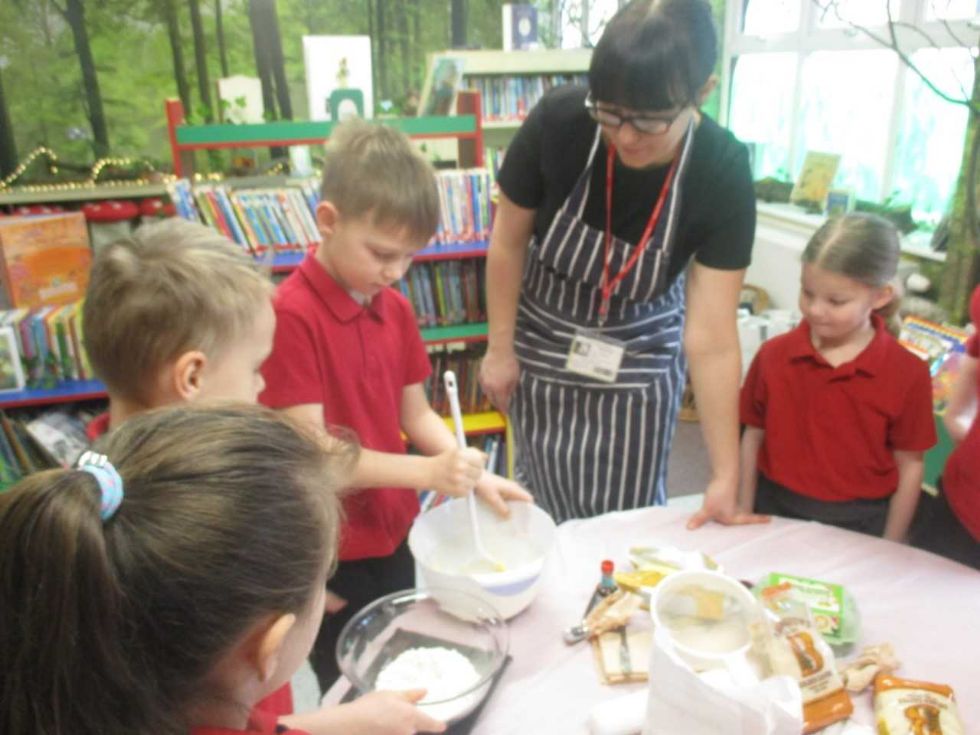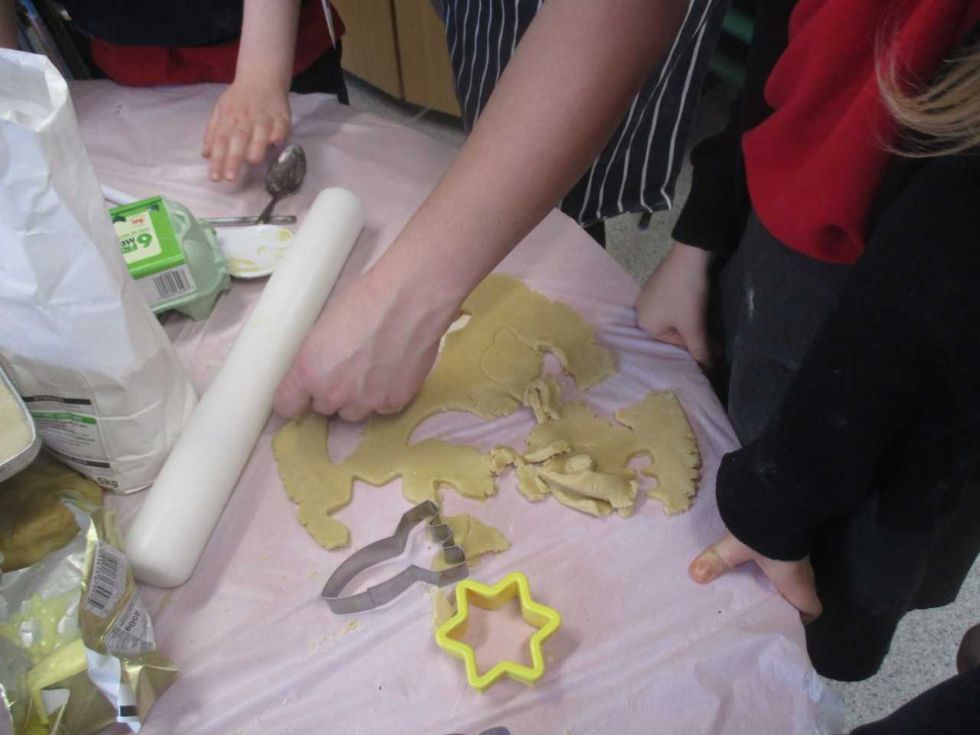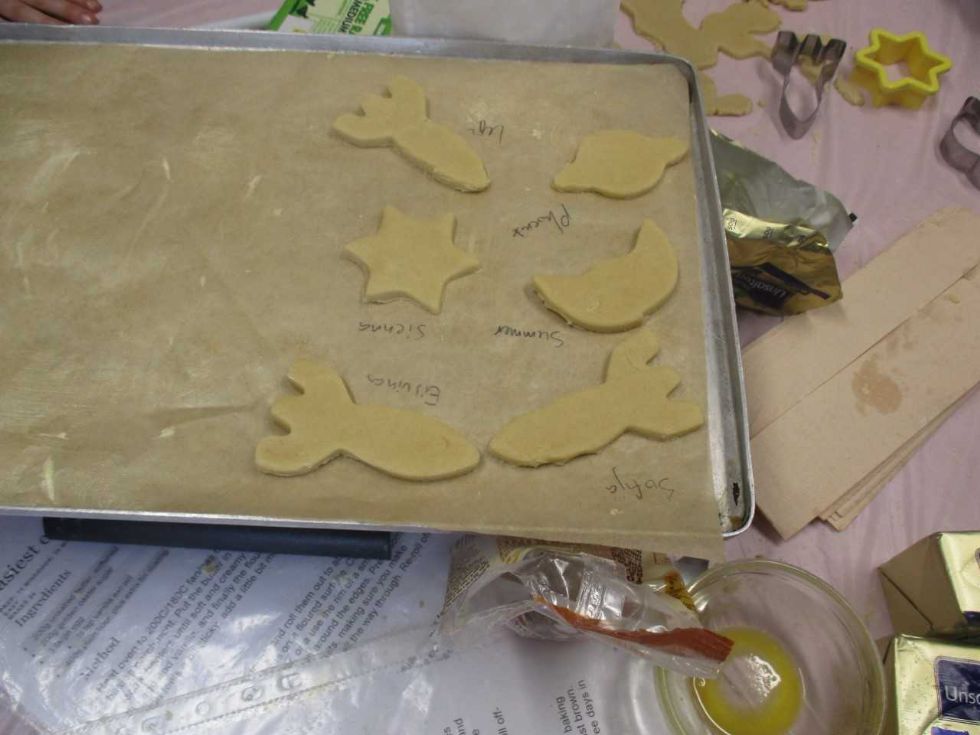 Year 2 have made some tasty space biscuits this week and had lots of fun baking. We would like to say a huge thank you to Mrs Tjurina who spent the day with us taking groups of children off to bake. Let's hope the biscuits taste out of this world!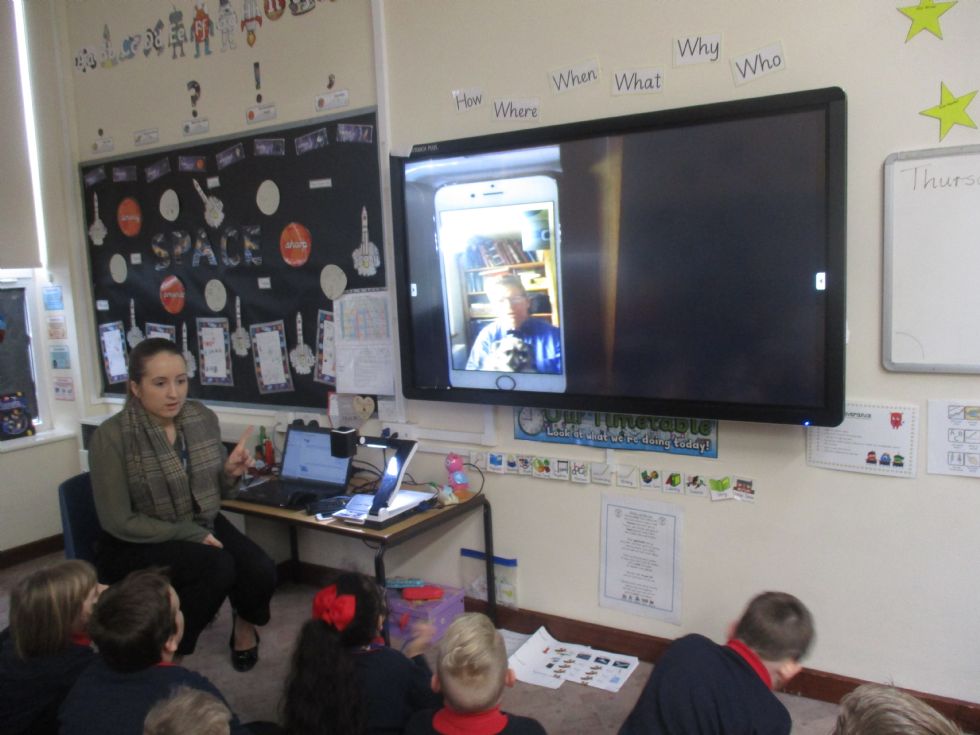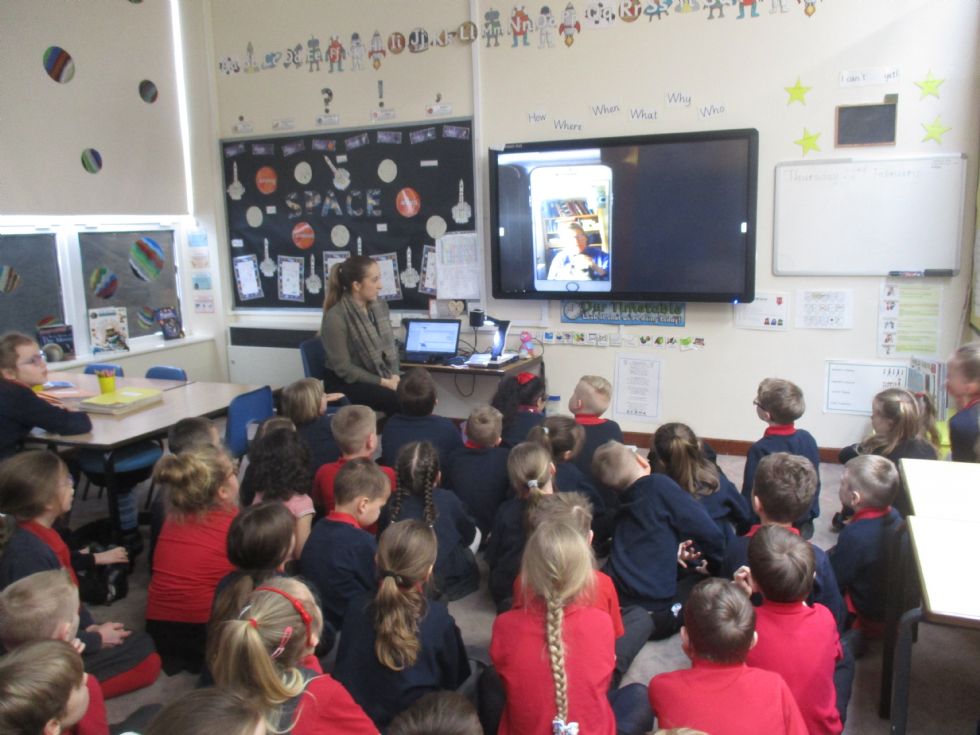 Year 2 had an exciting call from Professor Peter on Thursday. He needed their help!
Professor Peter had discovered that the children in Year 2 had been learning about space.
He knew that they were the right people to advise and help him! Professor Peter has a dog called
Crumpet who Is in need of a space suit for a up and coming mission.
Year 2 are going to investigate some materials for the suit and report back!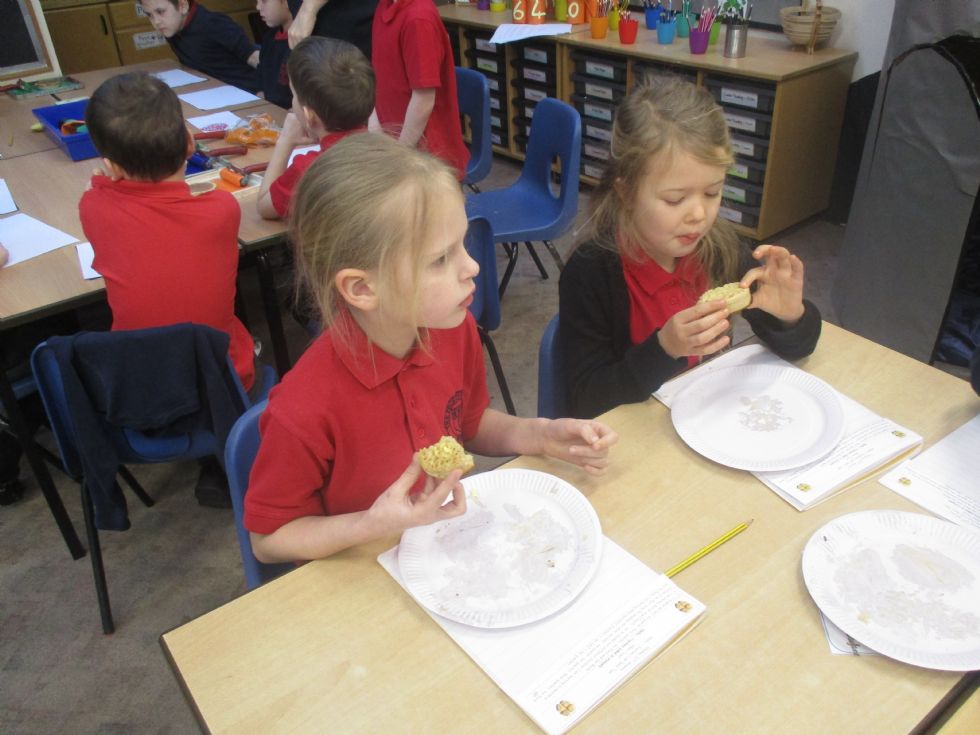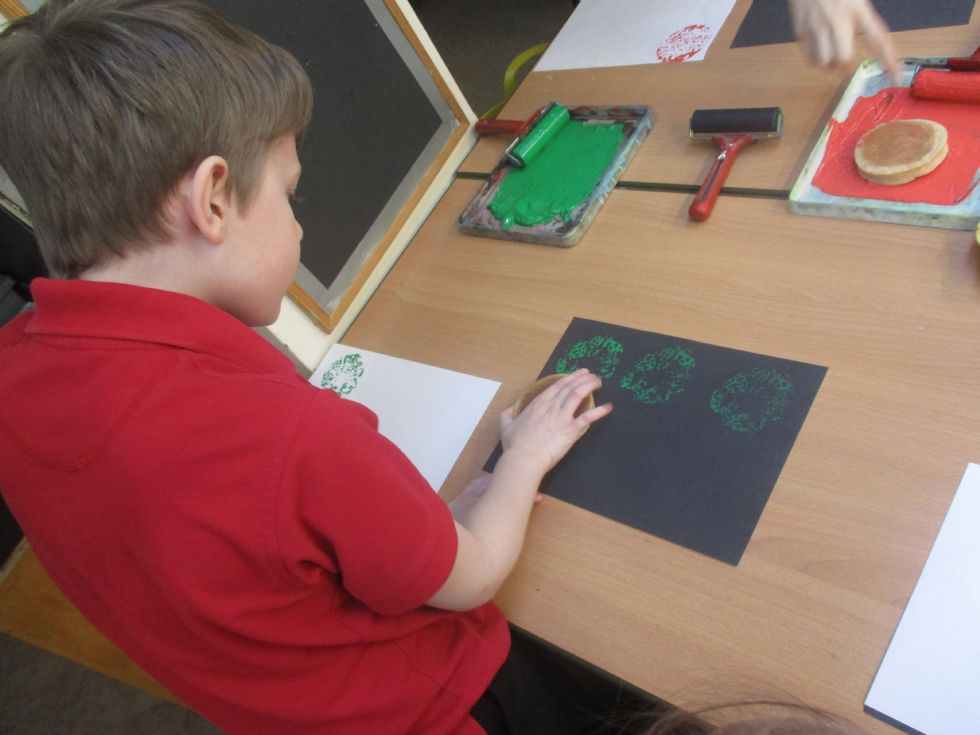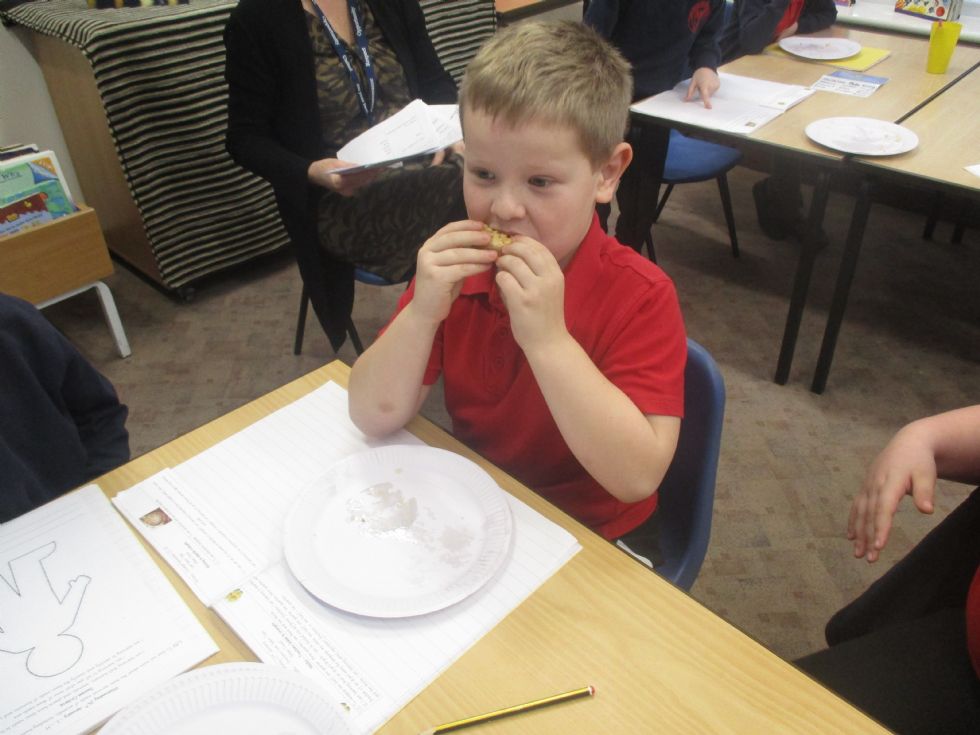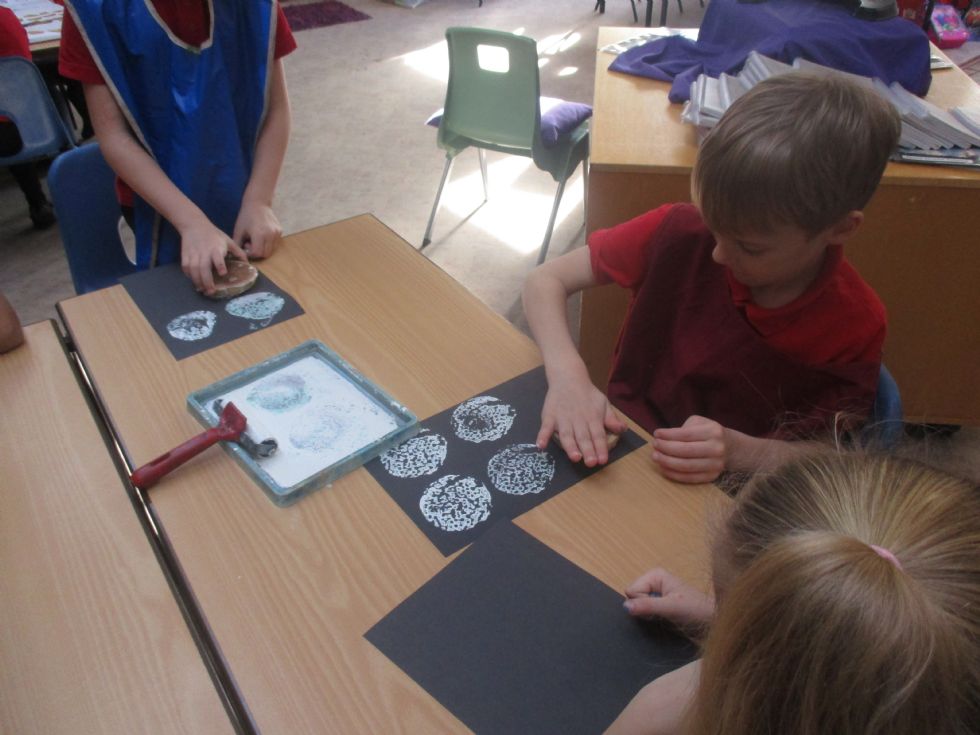 Year 2 had a 'crumpet day' on Monday! We used crumpets because they resemble the craters on the moon and this linked very nicely to our space topic.
The children got to eat some crumpets and describe what they smelt and tasted like. The classroom did smell delightful! They also got to print with crumpets which created some great patterns. Finally, the children used to crumpets to learn about fractions. They found halves, quarters and thirds. We certainly found out that you could do more with crumpets than we originally thought.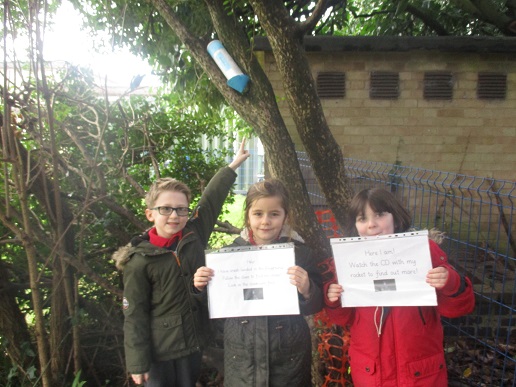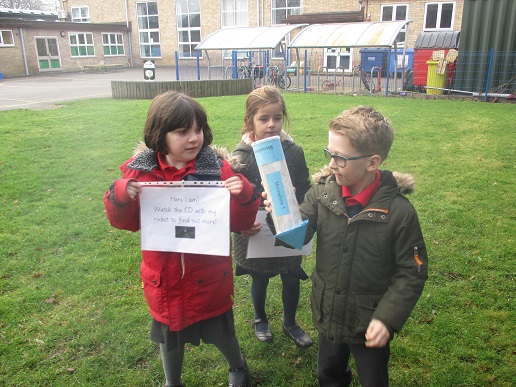 Year 2 had quite a surprise this week! They found a note in the classroom asking for help. After following a series of clues around the school they found a mini rocket which had crashed in a tree! Along with the rocket they found a baboon and a message on a disc. What a strange discovery! The disc was played back in the classroom and told the story of 'Baboon on the moon'. Following this discovering our whole week of literacy work focussed on the Baboon and his home on the moon.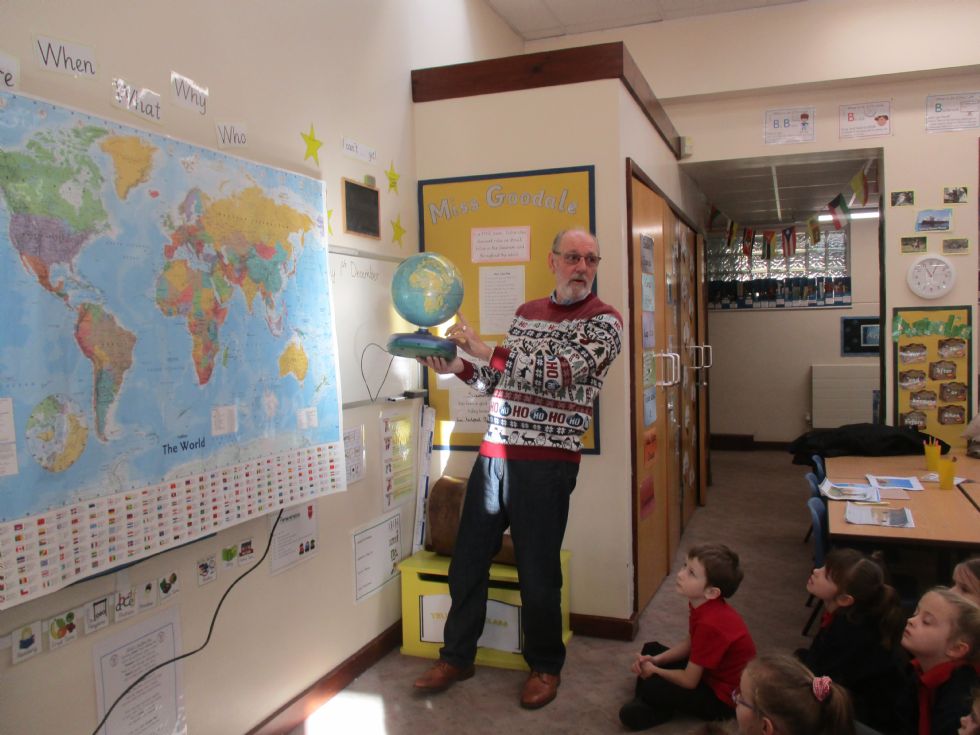 Year 2 had another exciting visit from Mr Kett the explorer who came to tell us all about his travels around the world. He bought lots of pictures to show from standing in front of the Eiffel Tower to riding on elephants and visiting the Taj Mahal.
The children loved hearing his storie and were very keen to ask many questions, all helping with their learning of the world.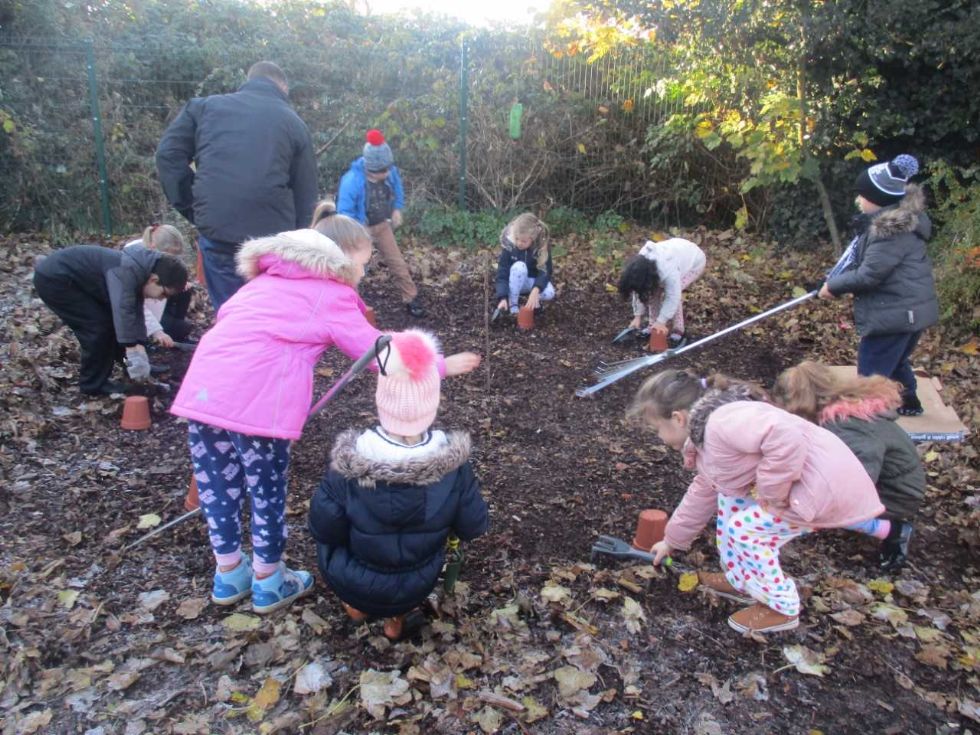 Some children from year 2 have been working on a garden project. It began last week and will continue for the next few weeks and hopefully into the spring term. They're having lots of fun and all learning new skills at the same time. What an exciting experience!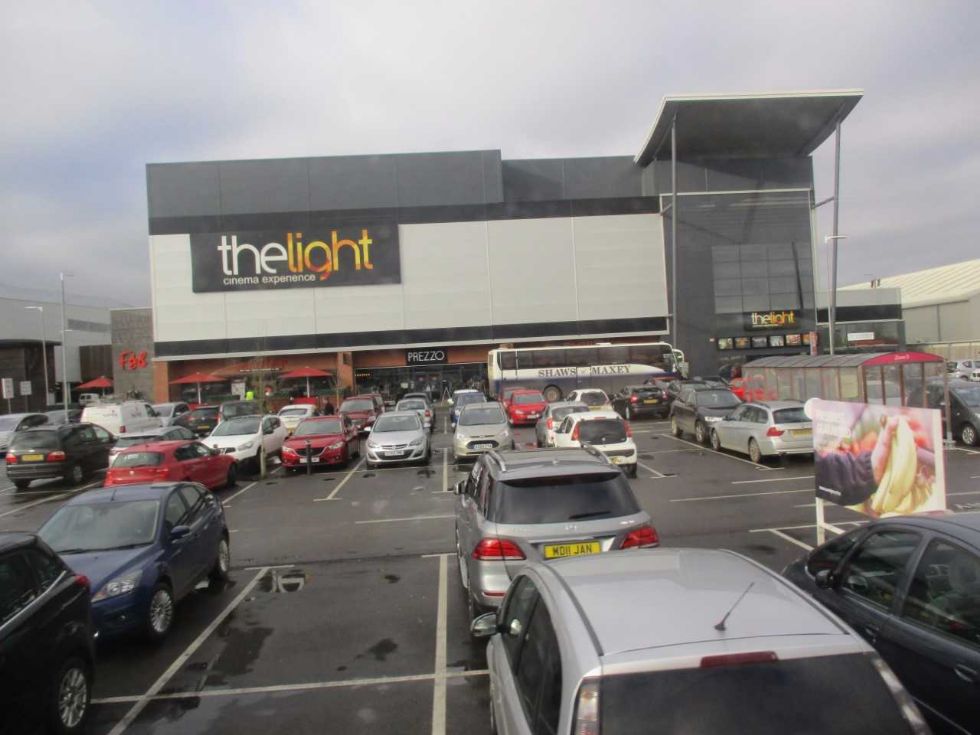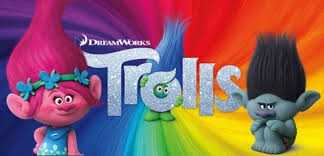 Year 2 had a fantastic time at the Light Cinema watching trolls as part of the Into Film Festival. Everybody really enjoyed it from start to finish and excellent behaviour could be seen far and wide, doing Peckover proud! What a wonderful time we had!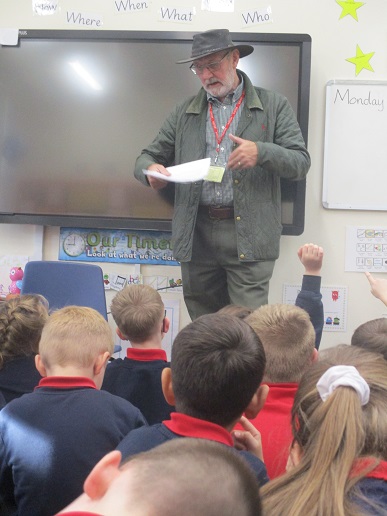 Year 2 were very lucky to welcome another surprise visitor into their classes on Monday! Mr Kett The Lion Expert came to talk to us all about the fantastic animals and his experiences with them. There were many wonderful questions asked and lots of interesting facts learned to help with our research and non-chronological report writing on Big Cats. It was a really great afternoon!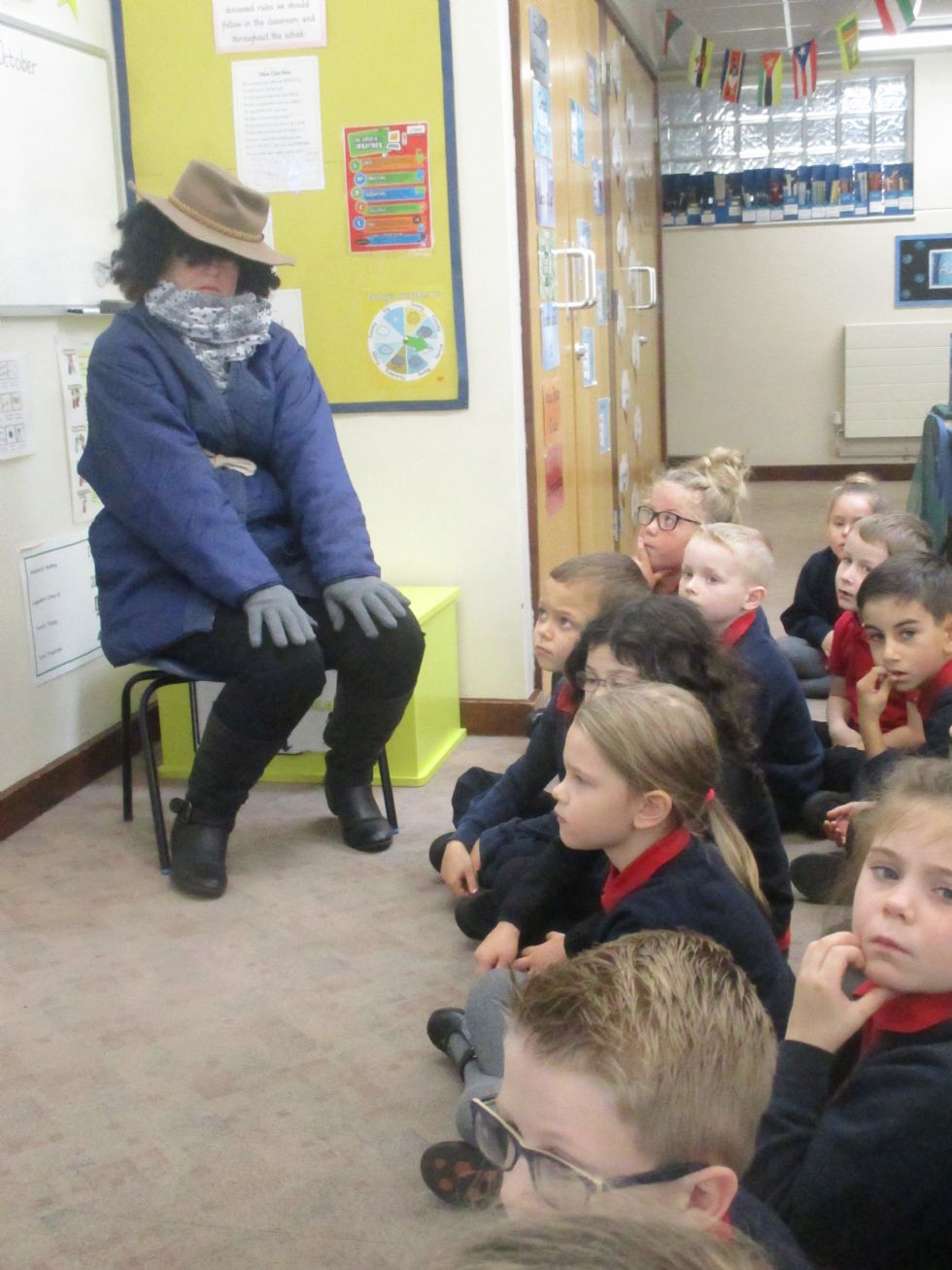 Year 2 had a big surprise on Monday morning when Guy Fawkes arrived in one of the classrooms to tell them all about the Gunpowder Plot. The children loved having him in and asked some fantastic questions too!