Reading Ambassadors Challenge Day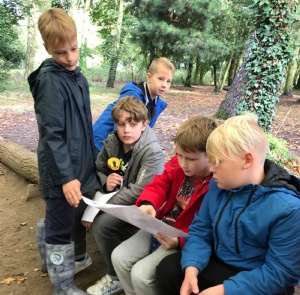 On Wednesday 25th September, eleven children from Year attended a Reading Ambassadors challenge day at The Secret Garden.
While there, they engaged in a range of activities, all of which required the children to read and follow instructions. They learnt to read a map to locate where we were and also dissected paleo faeces (really old poo!) They also learnt about how to start fires safely when out in the wilderness. The children will be returning to The Secret Garden in November to be trained as school Reading Ambassadors.