Careers Day for Year 6 students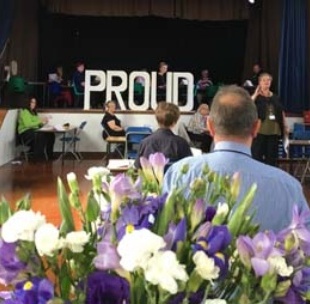 Our Year 6 students are very excited about Careers Day today, which rounds off this week's many activities, all targeted to increase their confidence and prepare them for the next stage of their education
Published on Friday 16th June 2017
Our Year 6 students are very excited about Careers Day today, which rounds off this week's many activities, all targeted to increase their confidence and prepare them for the next stage of their education.
Today they will undergo mock interviews with up to 30 professionals, for jobs as diverse as helicopter pilot, emergency charge nurse, security consultant, interior designer, magistrate, choreographer, electrician, travel agent, firefighter, prison officer and florist.
Careers Day is part of Peckover Primary School's transition work to help students become more confident and prepared for their move into Year 7 secondary education. The students will dress smartly and have mock interviews with volunteers, including parents, governors and Brooke Weston Trust staff, many of whom have taken part in the process over several years.
Teacher Mrs Kendal, who is co-ordinating the project, said: 'This is the fifth year that Careers Day has taken place and each year it gets bigger and better! Throughout the week, children have completed many tasks, including careers research, an understanding of how to run a household income, body language activities, and they have also planned and written their own CV. All of these tasks have demanded a high level of independence and working to deadlines. The children have also had to work in groups of varying sizes and mostly out of their normal friendship groups, which has been a big challenge for some of them.
'Many of the 'interviewers' volunteer year on year and some have even commented that the children are more prepared than adults they've recently interviewed! At the end of the morning, each interviewer chooses a successful candidate, which is always a very difficult task. This event is one of the highlights for everyone involved and, whilst they are nervous, the children always show us what amazing individuals they are and just how much they have learnt.'