Banham Zoo visit Year 4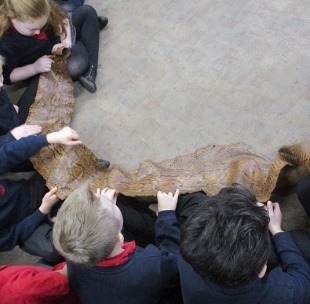 Year 4 have enjoyed a visit from Chloe, who works at Banham Zoo.
Chloe came to talk to us about tropical rainforests and their inhabitants. We learnt about the different layers of the rainforest, something which will help us when we write about the conditions within the rainforest. It also gave us some great ideas for when we build the layers of the rainforest in our art and DT lessons.
The best part of Chloe's visit was definitely getting to meet the animals who came with her, and being able to see and touch a range of rainforest artefacts
.