2Kool4School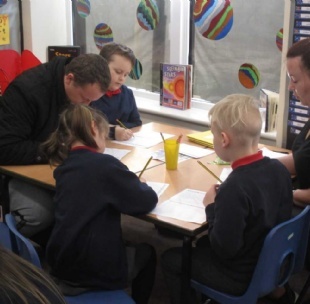 Yellow and Purple Class would like to send a special thank you to their families who came in for 2Kool4School.
It was a really wonderful morning and everybody was very busy indeed! The children were clearly very proud to show how hard they work each day and what gets done in a morning at school.
We hope you will all join us again sometime!