Art
Art Curriculum Intent:
'You make a point of looking at an object. You see the object. You notice the true nature of it's entirety and it's parts. You relate it's space and action. You admire it's survival and you love it's commonness and individuality'.
William Saroyan.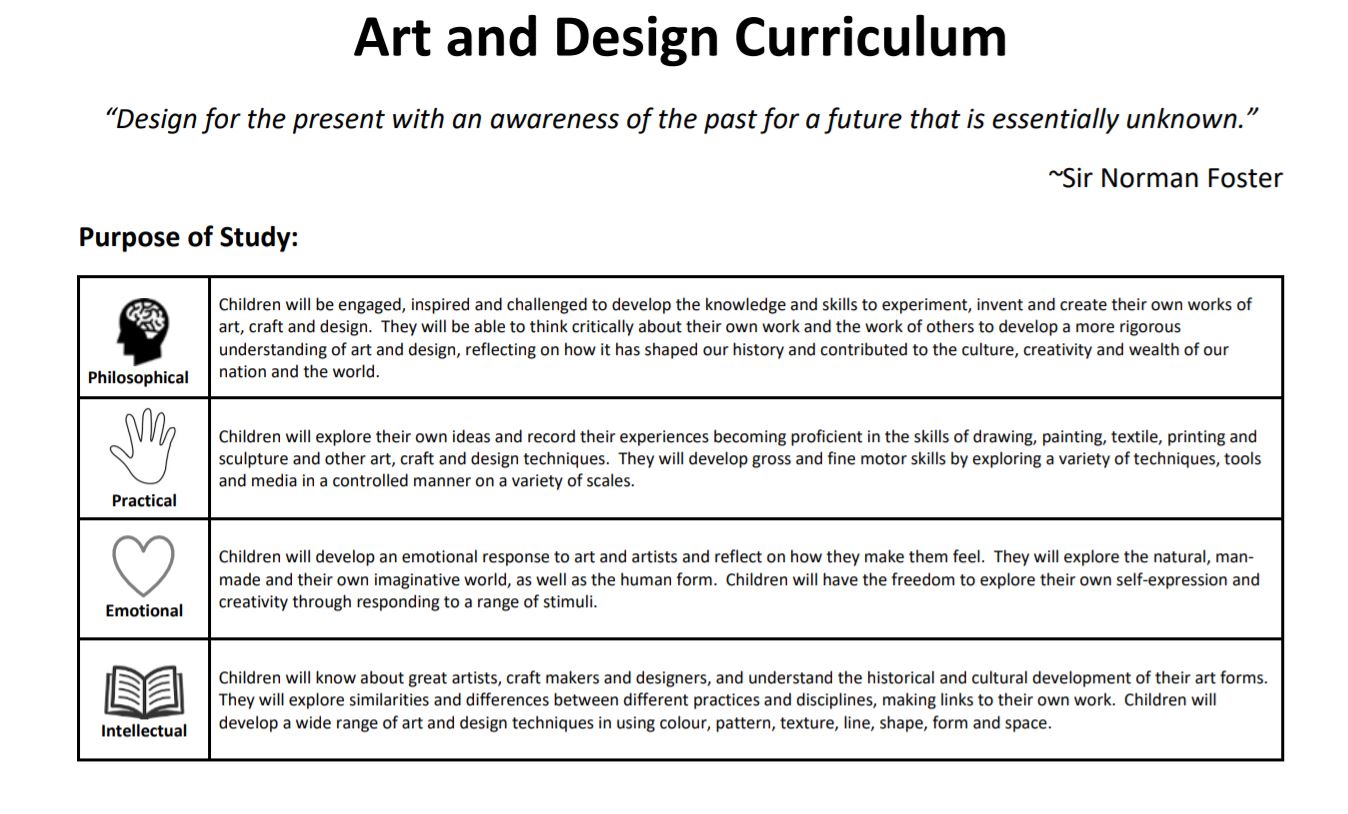 Painting from observation and imagination.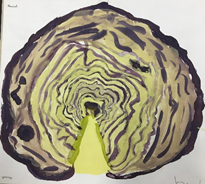 Textiles: weaving and stitching.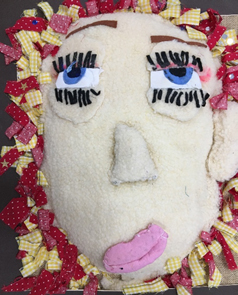 3D work: Clay and modroc.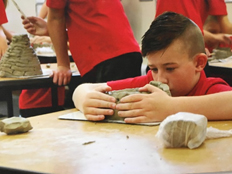 Printing: potato and press print.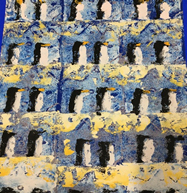 Implementation
A sequence of work begins with studying the work of great artists, designers or craft-makers. Followed by observational studies from first- hand experience, before moving onto selected skills to explore the subject.