Science
Science Curriculum Intent: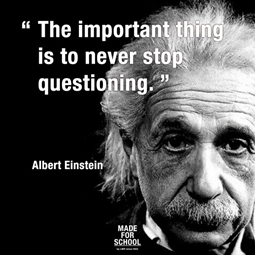 Our science curriculum is all about allowing children to be curious and ask questions.
We want our children to be in awe of how things work and why things happen. It is important that children continually ask questions in order to develop a deep and meaningful understanding of how science effects our everyday lives.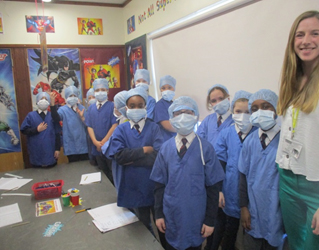 Targeted weekly lessons ensure children are equipped with the scientific skills required to understand the uses and implications of science, today and for the future. We understand that it is important for lessons to have a skills-based focus, and that knowledge then be deepened by applying these skills.
Children are encouraged to have an inquisitive nature throughout their time with us and beyond. Science fosters a healthy curiosity about our universe and promotes respect for the living and non-living.
We believe science encompasses the acquisition of knowledge, concepts, skills and positive attitudes. Children are taught a carefully planned progression of Working Scientifically skills throughout their time at Peckover, so that they can use equipment, conduct experiments, build arguments and explain concepts confidently and continue to ask questions and be curious about their surroundings.
Teachers plan termly 3 part Science teaching sequences that involve problem solving opportunities and allow children to investigate a scientific problem in context by applying the skills they have learnt in their weekly lessons. Children are encouraged to ask their own questions and be given opportunities to use their scientific skills and research to discover the answers. This curiosity is celebrated within the classroom. Planning involves teachers creating engaging teaching sequences, involving high-quality resources and engaging contexts to aid understanding of conceptual knowledge. Teachers use precise questioning in class to test conceptual knowledge and skills, and assess children regularly to identify those children with gaps in learning, so that all children have a well-developed understanding of how science works and affects the world around them.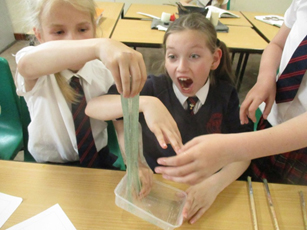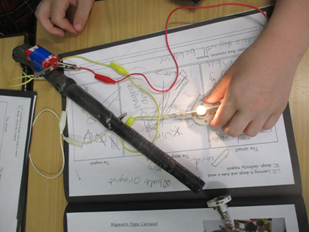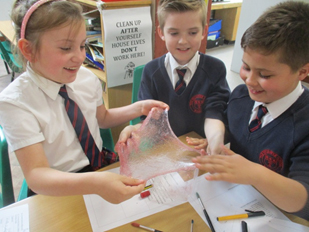 Science

Living Things (Animals, Humans and plants)

EYFS

Y1

Y2

Y3

Y4

Y5

Y6

Understand the difference between things that are living and things that are not

Understand the differences between humans and animals and plants

Find out the basic needs of animals and plants to survive.

Talk about life cycles of animals, humans and plants

Understand the different parts of animals. Plants and humans and how they differ,

Find out how animals, humans and plants gain and transport their nutrition

Describe the changes to animals, humans and plants as

they age.

Understand how animals, humans and plants adapt to their environment over time

Understand human circulatory system and describe its functions and how diet, exercise, drugs and lifestyle impact on our bodies

Describe the process of reproduction in some plants and animals

Electricity

EYFS

Y1

Y2

Y3

Y4

Y5

Y6

identify common electrical appliances

I can identify 3 appliances that work on mains electricity and 3 appliances that work on battery.

I know electricity can be dangerous

Recognise some simple conductors and insulators and explain how they are used in everyday life

Construct a simple electrical circuit, identifying its parts

I can draw a circuit diagram using the correct symbols

Recognise that a switch opens and closes a circuit and give a reason why a bulb is not lighting up

Change a circuit to switch on a component to make a bulb brighter or a buzzer louder.

I can compare and give reasons for variations of components in a circuit

Earth & Space

EYFS

Y1

Y2

Y3

Y4

Y5

Y6

Know we live on Earth and talk about what Earth is

Know what shape the Earth, Sun & Moon are

Order the Earth, Sun & Moon by size.

Explain how we get day & night

Explain why the sun appears to move across the sky and describe where the sun rises and sets

Describe the movement of the planets in our solar system

Describe hoe the moon orbits the Earth

Know the length of orbit for the Earth around the Sun and the Moon around the Earth

Explain how and why the Moon appears to change shape over 28 days

Materials

EYFS

Y1

Y2

Y3

Y4

Y5

Y6

I can understand objects are made of different materials.

Name a range of common materials and talk about what they are like.

Put materials in groups and talk about how I have sorted them

Choose and compare materials for particular purposes and justify my reasons

Compare and group solids, liquids and gases

Identify evaporating and condensation in the water cycle

Describe how some materials dissolve to form a substance and understand some changes are reversible and others are not

I can use my knowledge of solids, liquids and gases and changes of state and separate materials

Forces

EYFS

Y1

Y2

Y3

Y4

Y5

Y6

Know a force can be a push or a pull.

Identify different forces in their environment

Understand forces have magnitude and direction and investigate links between them.

I know some forces need contact, but magnetism and gravity are non-contact forces.

Understand electricity and magnetism are forces and investigate how these forces work.

Understand gravity is a force and investigate how it works.

Understand how different forces interact (eg push and pull, magnetism, electricity, air resistance etc)

Understand the effects of forces in context and know some mechanisms allow a smaller force to have a greater effect (levers, pulleys, gears).

Light

EYFS

Y1

Y2

Y3

Y4

Y5

Y6

Know we need light to see

Understand a shadow is formed when an object blocks the light

Understand the difference between natural and artificial light sources

Explain how a shadow is formed and draw scientific diagram to support my explanation

Be able to explain transparent, translucent and opaque.

Explain how an object can reflect light and draw a scientific diagram to support my explanation

Draw a scientific diagram to show how the eye sees an object