Starting School at Peckover
Starting Reception in 2022
A message from the Principal Mrs Kendal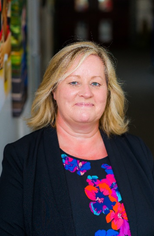 I would like to take the opportunity of welcoming you all to Peckover Primary School.
The purpose of this dedicated section of our website is to provide you with as much information as possible to help transition your child into our Reception classes in September.
We have a fantastic team of staff working in our Early Years department and I can assure you that there will be lots of fun opportunities to learn and make new friends.
After reading all of the information provided to you, if you have any questions then please email them to either your class teachers or to the school office office@peckoverprimary.org. We have included a Frequently Asked Questions section below that may help with some of your questions or queries.
In the meantime, stay safe and I can't wait to meet you all in September.
Kate Kendal
Principal

Here is a video of our children. Just see how much fun we have…
Our learning areas
We have lots of areas inside that the children can access all day, in both classes. The children are busy all day either making a creation in the wood work area, being an artist in the creative area, being a chef and making fruit kebabs for snack or even working on their fine motor skills in the clay area.

The inside isn't our only classroom, the outside is our classroom but without a roof! The children are always busy outside being gardeners growing their own vegetables, being explores digging for mini beasts or even treasure and being builders constructing with the big blocks.

We use the outside all year around, in all weathers even in the rain and snow!

Starting school
Here are some helpful resources for helping you and your child starting school in September
Starting Primary school (BBC link)
Getting Ready for school checklist
THING YOU WILL NEED ON the FIRST DAY
Some stories and songs to share
Here are some videos that we think you might like to share with your child before they start school
Starting School by Janet and Allen Ahlberg
Topsy and Tim's First Day at School
Frequently asked questions
We look forward to meeting you all very soon and please email us if you have any questions however big or small